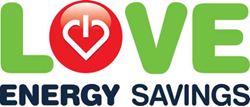 Consumers and businesses who haven't used a comparison service before... may be surprised how much money they could be saving every month
Bolton, Greater Manchester (PRWEB UK) 25 March 2013
In his Budget on Wednesday, George Osborne made it clear he believed the way to fill the energy void left by the closure of power stations over coming years, was through fracking.
Fracking is the method used to release petroleum, natural gas (including shale gas), or other substances for extraction from underground deposits. With growing dependence on foreign energy sources and the rise in the price of fuel, many see shale gas extraction as a big part of the future of energy generation in the UK.
The Chancellor certainly believes in the benefits fracking could bring to the UK economy, he said "I want Britain to tap into new sources of low-cost energy sources like shale gas". There is no denying it has been a successful energy source in the past as in the US advancement in fracking technology has caused a substantial fall in gas prices. It is debated however what kind of impact fracking will have on UK energy prices.
Nevertheless, Mr. Osborne intends for fracking to become a central aspect of UK energy generation. He intends to follow up on the pledge in his Autumn Statement for tax allowances for companies investing in the technology.
Lawrence Carter, a Greenpeace energy campaigner believes the Chancellor's plans for fracking to be misled: "The chancellor is slashing public services with one hand while gifting tax breaks to the fossil fuel industry with the other. This is unfair on struggling households, especially when everyone from the energy regulator Ofgem to BP to the energy secretary say UK fracking won't bring down bills." Consumers will have to find ways to reduce their energy bills themselves, rather than rely on the price to decrease, it seems.
John Hayes, the Energy minister told the Guardian that "Shale gas is part of the future. And we will make it happen,". Even if it will not reduce bills, the minister's insistence on pursuing fracking shows clear intent that the government thinks it will at least relieve pressure on power stations which may not be able to keep up with energy demand in the next few years. Of course, it will also create more jobs which will be greatly welcomed by the construction industry, hopefully boosting the economy.
Andrew Pendleton from Friends of the Earth, echoed the remarks of Lawrence Carter, saying: "Shale gas is not the solution to rising energy bills – it's dirty, unnecessary and its extraction will have an earth-shattering impact on local communities across the UK". Mr Osborne has said however, that local communities will receive some kind of compensation for allowing fracking in their area, a new office, the Office of Unconventional Gas and Oil (OUGO) will assess the benefits of shale gas and other areas to decide which projects are for the good of the public. Whether the compensation paid out comes from the government or the energy company however, was not specified. He did not confirm whether consumers across the UK would see financial returns in the form of reduced energy bills however, leading some consumers to feel as though the government should be focusing more the economic impact of everyday life.
Clearly, the issue is hotly debated. It seems fairly certain however that despite investments energy prices will continue to rise and consumers must find other ways of reducing their energy bills. The Green Deal aims to reduce consumers energy bills by offering loans for improvements to make properties more energy efficient. There are many other smaller things consumers can do reduce their bills, Love Energy Savings has published a number of energy saving tips which could help reduce a home or businesses energy bills.
Jonathon Stead, Marketing Executive at Love Energy Savings said: "Other issues in the budget aside, it seems Mr. Osborne is focusing on ensuring the UK will actually have sufficient sources of energy while older power stations continue to close over the next few years. Consumers and businesses who haven't used a comparison service before would do well to use a company such as Love Energy Savings, as they may be surprised how much money they could be saving every month."
Ofgem recommends comparing energy prices to ensure UK homes and Businesses get the best prices possible. Using a company like Love Energy Savings helps this process, as they compare the entire market instantly and handle the whole switch over process for the customer, who pays nothing for the service. For an instant, online comparison where no details are required, visit Love Energy Savings today. Or call 0800 988 8375 for a free business energy comparison.