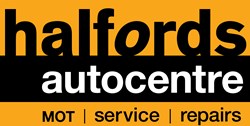 We establish trust by offering access to a reputable brand that delivers main dealer quality at a more affordable price.
(PRWEB UK) 25 March 2013
Trust rather than cost is the primary reason why drivers choose a garage for their car maintenance, MOT and repair needs according to the results of a new study by Halfords Autocentres.
The study among UK motorists found that, despite fuel and insurance prices driving up the cost of motoring, the vast majority of owners (62%) value trust above all else.
An ability to trust the integrity of a garage to deliver against their promises is significantly more important than a convenient location – which was ranked the second most influential factor by 36% of drivers – relegating price to third with 32%.
Rory Carlin from Halfords Autocentres said: "There's no easy way of establishing trust, it is earned and maintained in a wide variety of ways over time."
"From the efficiency of our booking in process and the expertise of our technicians, to the quality of workmanship, parts and backing of minimum 12 month warranty - we establish trust by offering access to a reputable brand that delivers main dealer quality at a more affordable price."
Trust is equally important to both men (63%) and women (61%). However, age is a factor in determining buying behaviour - with the proportion of drivers citing trust as their primary influence increasing the older they are.
Of those drivers aged over 65, 66% placed trust number one, followed by 63% of 35-44 year olds and 62% of 55-64 year olds. However, only 35% of drivers aged 18-24 said trust play a part in their decision making - suggesting that experience plays a role in how highly trust is valued.
The study found there to be good reason why trust has become so important with over half (51%) of respondents reporting instances of work being recommended for routine work such as an annual MOT that they felt was unnecessary at some point.
Rory Carlin added: "Trust is a vital commodity that is hard earned and can be eroded all too easily.
"We go to great lengths to eliminate the jargon used by mechanics when speaking to motorists and constantly evaluate our overall performance using an online customer experience survey, which ultimately enables us to build even greater trust in our service and our brand."
Halfords Autocentres champion the use of 'plain English' and it's Glossary of Garage Speak – an easy to understand guide of motoring industry terms – is available to download free of charge at http://www.halfordsautocentres.com/garagespeak.
ENDS
Media contacts:
Stuart Humphreys, Automotive PR Manager
T: 01527 513410, M: 07738 751930
E: stuart(dot)humphreys(at)halfords(dot)co(dot)uk
Notes to editors
*Research study data was gathered by Your Say Pays from 1,100 UK drivers during January 2013.
About Halfords Autocentres
Halfords Autocentres is a leading independent car servicing, repair, tyre and MOT garage network. We employ highly trained ATA accredited technicians and use the latest in vehicle diagnostic equipment to deliver dealership quality work at affordable prices.
Being independent expert's means that we are able to repair and maintain any make or model of car in line with the manufacturer's standards, whilst offering a local price match promise and peace of mind in the form of a minimum guarantee of 12 months or 12,000 miles on work carried out. (See website for terms and conditions.)
The Halfords Autocentres name may be a recent addition to our 270 centres, but our heritage spans more than three decades and we serve over 750,000 customers every year - with over 8 out of 10 of them being happy to recommend us to their friends.