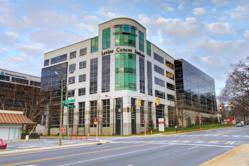 We are able to handle the entire process from site survey to design and installation.
Charlotte, North Carolina (PRWEB) March 26, 2013
Harris Communications, (http://www.harriscommunications.net) a leader in the design and installation of enhanced wireless networks, announced that the FCC approved new rules for cell phone boosters, giving booster makers a major win after years of debate over the issue. The FCC also managed to get the nation's wireless carriers to agree to the new rules.
The agreement will have no impact on customers. Harris Communications is able to handle the entire process from site survey to design and installation. The company specializes in designing "Neutral Host" DAS which means all carriers (ATT, Sprint, Verizon, T-Mobile) will work on the same system. These turn-key distributed antenna systems (DAS) result in fewer dropped calls.
About Cell Phone Signal Boosters
Cell phone signal boosters amplify signals from cellular towers and repeat that signal within a certain space, effectively giving users a remote connection to the cell-phone network. Booster units find the best signal at the location, and then amplify it for the immediate area, giving strong multiband signals for cellular devices within their effective radius.
About Harris Communications
For more than ten years, Harris Communications has been providing reliable in-building, wireless solutions for businesses, hospitals, universities and institutions. We consult with our clients to design the best solutions to fit – and grow with – their needs. We offer superior products like signal boosters and cellular or wireless repeaters for cell phones. We provide a turnkey solution to in-building cellular and wireless enhancement needs. For more information, please visit http://www.harriscommunications.net or contact us at 803-325-1717.