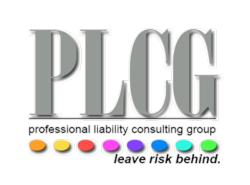 Doylestown, PA (PRWEB) March 25, 2013
Professional Liability Consulting Group LLC (PLCG), a full service national commercial brokerage firm, announces that it will no longer be working in conjunction with North American Professional Liability Insurance Agency (NAPLIA). This split, formally effective January 1st 2013 has been a launching point, inspiring PLCG to provide clients with a new and improved suite of customized insurance products.
"PLCG & NAPLIA have been business partners and friends for years, each organization is going in a slightly different direction. PLCG and NAPLIA will maintain a strategic alliance in the interest of the best client service and mutual success." - Gary Sutherland, CEO of NAPLIA
In the past year PLCG has experienced a tremendous amount of growth, doubling in size and talent. We are now one of the largest independent agency's providing professional liability insurance to over 5,000 clients. These expansions will enable PLCG to introduce a new suite of customized products. During the second quarter of 2013 be on the lookout for Pro Liability 360®. These industry specific suites of insurance products will all have the ability to be tailored to a clients individual and professional needs.
For additional information please contact PLCG
1-866-386-2544
Visit http://www.plcginsurance.com