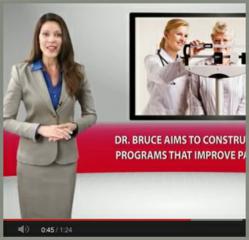 SD-SBN now offers its members a comprehensive marketing plan that has all of the components necessary for online marketing success.
Washington, D.C. (PRWEB) March 23, 2013
Finding consumers on the many Internet sites they visit is an enormous challenge for most businesses. It can tax the resources of most companies to extend their presence to social media, video and news sites. Not only does it require considerable time and effort, but to effectively promote one's company on these varied sites requires expertise that few business managers possess. The alternative is to hire a marketing team to perform these functions, but that can be a costly investment.
South Dakota State Business Network realizes that its members want the best in marketing services through a single portal. SD-SBN now offers its members a comprehensive marketing plan that has all of the components necessary for online marketing success including a personalized member website, high quality video production, and an integrated social media presence. SD-SBN is able to offer these premier services to its members because it has gathered a team of the finest and most experienced marketing professionals available. These experts will provide the expertise necessary to springboard a business to new heights of growth and success.
Video Production:
Few marketing techniques are as effective as videos. These engaging videos are produced using experienced voice and acting talent along with memorable dialogue and compelling images. Not only will businesses and consumers obtain valuable insights into member histories, but they will be compelled to learn more about them. These videos will be posted on the member's personal website, which will also display all of the member's key information. Videos will also be posted on key sites like YouTube.
Social Networking:
Facebook and Twitter are critical elements within any successful marketing initiative, and SD-SBN is able to integrate them into member sites seamlessly. This will enable visitors to find more information on these popular sites, but also help spread the word about a member's e-commerce site. Press releases on popular news sites will also help make member sites more visible to the major search engines.
About South Dakota State Business Network:
South Dakota State Business Network (SD-SBN) is a career and business development program established to promote job growth, commerce and networking. It is equipped with the tools, expertise and connectivity to help businesses expand their influence while forging strategic alliances necessary to attain higher levels of achievement. With its integrated infrastructure, SD-SBN holds a powerful online platform for building fundamental connections on a local, state and national scale.