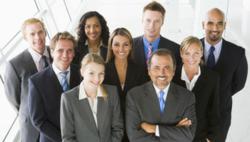 SD-SBN now offers its members a wide variety of time saving tools.
Washington, D.C. (PRWEB) March 23, 2013
Having it all is the ultimate goal for most professionals. While many ambitious business people can find success in their work, it is often more difficult to find satisfaction in their personal lives. The sacrifices necessary to achieve professional success often take their toll on health, family or recreation. To assist members find more time for themselves, SD-SBN now offers its members a wide variety of time saving tools.
The experts at SD-SBN have years of experience helping others optimize their free time for rewarding relationships and more enjoyable activities. SD-SBN is now offering this advice to its members in the form of online and print articles. Furthermore, SD-SBN is introducing a concierge service which will provide travel and entertainment opportunities for members at deep discounts.
Expert Advice on Living Well:
Experienced professionals know that achieving success in the long term usually involves maintaining one's health and a supportive social network of friends and family. While it can be difficult to juggle so many responsibilities, the long-term benefits are worth the extra effort. Drawing on the expertise of veteran professionals who have achieved such success as well the leaders in medicine, technology and lifestyle, SD-SBN is able to provide reliable advice on how to live happily and well without sacrificing time, money or effort. This advice can be found on the SD-SBN network, forums, or through its respected publication, Work + Life Magazine.
Spending Less:
SD-SBN is pleased to announce the launch of its concierge service. This service helps members discover travel, hotel, and entertainment options that are exclusive to SD-SBN. Using long-standing relationships with national companies like Southwest, Enterprise, and Walt Disney World, SD-SBN is able to provide deeply discounted packages, which can be easily booked by the experienced staffers of the concierge service. This not only saves members considerable money but eliminates the time spent on searches for deals on flights, rentals or hotels. With the concierge service, SD-SBN members enjoy their time away from the office without any of the headaches.
About South Dakota State Business Network:
South Dakota State Business Network (SD-SBN) is a career and business development program established to promote job growth, commerce and networking. It is equipped with the tools, expertise and connectivity to help businesses expand their influence while forging strategic alliances necessary to attain higher levels of achievement. With its integrated infrastructure, SD-SBN holds a powerful online platform for building fundamental connections on a local, state and national scale.