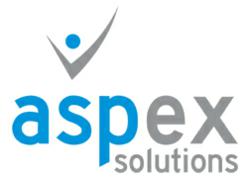 Innovative and powerful technology solutions need only be simple, logical, and accessible to end users."
Washington, D.C. (PRWEB) March 26, 2013
Chicago-based Aspex Solutions, the country's leading provider of K12 human resources technologies, today announced that AppliTrack Recruiting was named a finalist for the 2013 SIIA Education CODiE Awards for Best K12 Enterprise Solution. The SIIA CODiE Awards are the premier award for the software and information industries, and have been recognizing product excellence for 27 years. The awards have over 75 categories and are organized by industry focus of Content, Education and Software.
This year's program features 23 education categories, several of which are new or updated to reflect the latest industry trends and business models. Winners will be announced during a special awards dinner at the nation's leading education technology conference, the Ed Tech Industry Summit, in San Francisco on May 6.
AppliTrack Recruiting is used by over 2,100 school systems throughout the United States and Canada to recruit, hire, and onboard individuals for all types of positions. With the ability to leverage social recruiting tools through its companion job board, K12JobSpot.com, and others, AppliTrack Recruiting is the industry standard for high-performing K12 human resources departments.
"As a company, we are honored to have been recognized by industry experts who, through the CODiE evaluation process, have validated to the technology community what we have believed as a company from the very start- innovative and powerful technology solutions need only be simple, logical, and accessible to end users. We are thrilled to be a 2013 CODiE Award finalist," said Abe Reese, President and Founder of Aspex Solutions.
"We're pleased with the innovative educational technology products that made it to this stage. All of this year's finalists show great promise, and they should be proud of their finalist status," said Karen Billings, vice president of the SIIA Education Division. "I look forward to seeing them all in May at the Ed Tech Industry Summit."
Details about each finalist are listed at http://siia.net/codies/2013/finalists.asp
About SIIA
SIIA is the leading association representing the software and digital content industries. SIIA represents approximately 700 member companies worldwide that develop software and digital information content. Information technology (IT) and software security are critical issues to SIIA's members, many of whom strive to develop safe, secure and state-of the-art products that effectively serve their commercial and government customers alike, while protecting their intellectual property. The SIIA Education Division serves and represents more than 200 member companies that provide software, digital content and other technologies that address educational needs. The Division shapes and supports the industry by providing leadership, advocacy, business development opportunities and critical market information. For more information, visit http://www.siia.net/education.
About Aspex Solutions
Founded in 1998, Chicago-based Aspex Solutions exists to make world-class technologies that help organizations focus on people, not process. Our market leading suite of products include: AppliTrack Recruiting, AppliTrack Selection TeacherFit, JobFit, and AdminFit, and AppliTrack HR Files. Aspex Solutions currently serves over 2,100 public and private sector clients through the United States and Canada.