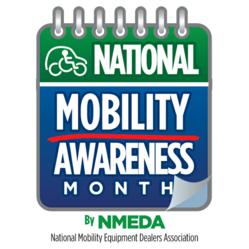 Smithtown, NY (PRWEB) March 22, 2013
Local business Bussani Mobility Team has joined the National Mobility Equipment Dealers Association (NMEDA) to kick off its second annual National Mobility Awareness Month contest. As part of the program, new wheelchair accessible vehicles will be awarded to three people living with disabilities and honored as "local heroes" who are overcoming their mobility challenges.
"We're delighted to continue this important movement after a successful inaugural year," said Dave Hubbard, executive director and CEO of NMEDA. "Last year, we welcomed more than 1,700 entries, had 1.2 million votes cast, and delivered wheelchair accessible vans to three amazing families. We remain humbled by the response and look forward to creating life changing experiences in the lives of this year's winners."
Daniel Bussani, Vice President at Bussani Mobility Team, said: "Over 18 million people in the U.S. have mobility issues. But so many aren't aware of the adaptive driving options that are available today to help them live an active and mobile lifestyle. The National Mobility Awareness Month contest helps to spread the word, raising awareness among the general population about how adaptive vehicles can change peoples' lives and give them new hope to live out their dreams."
The search is now on for three "local heroes" in the U.S. and Canada who have a story to tell about how they are triumphing over their mobility issues through their academic and career ambitions, as well as their family and local community contributions. Entries are being accepted and voting is open through May 10, 2013 at http://www.MobilityAwarenessMonth.com. Each mobility dealer has a code and when participants include this code in their entry they get extra votes (#4PVE8 represents Bussani Mobility Team).
During the last week of May, the three people with the most inspiring stories will be awarded their fantastic new wheelchair accessible vehicles. Sponsors Chrysler and Toyota have rallied together to provide the vehicles, which will be customized by NMEDA manufacturers – the Braun Corporation, Vantage Mobility International (VMI) and Bruno Independent Living Aids.
Bussani Mobility Team (http://www.bussanimobility.com) is a leading provider of automotive mobility products and services for people with disabilities. The company helps people with disabilities regain the freedom and independence to go where they want to go and do what they want to do. Established in 1974 with headquarters in Bethpage, NY, and with additional offices in Smithtown and Mamaroneck, Bussani Mobility Team is a market leader in the Tri-State (NY, NJ, CT) area. The company's team of experts offers: a complete line of wheelchair vans and mobility equipment from top manufacturers available for purchase or rental, a full-service automotive shop, 24-hour emergency service, special financing options, insurance services, educational opportunities, and in-store consultants who are dedicated to meeting their customers' every need with a highly personal touch.