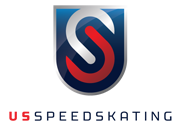 Kearns, UT (PRWEB) March 22, 2013
Olympian Shani Davis finished his season strong, winning a Bronze medal today in the men's 1000m (1:09.30) in Sochi, Russia at the ISU World Single Distance Championships. Davis is expected to be back on the ice 10 months from now in Sochi, when the 2014 Olympic Winter Games begin.
"Overall, this has been a positive experience and the race was pretty good. I need to be a little stronger in the opening lap. However, a very good finish for the season, two podiums and lots of motivation for the next season to come," said Davis of his two medals.
"It was nice to see Shani complete this season with two medals here in Sochi," said National Sprint Head Coach Ryan Shimabukuro. "It should push him harder then ever to be ready when we're back here in about 10 months."
Teammates Brian Hansen and Mitchell Whitmore also competed today—both in the men's 1000m. Hansen finished ninth (1:09.91) and Whitmore was 22nd (1:12.70).
Jonathan Kuck and Emery Lehman raced in the men's 5000m, finishing in 12th and 20th place, respectively (Kuck / 6:28.88 and Lehman / 6:38.39).
Skating in her comeback season, Anna Ringsred represented for the ladies today, finishing in 18th place with a time of 2:04.10 in the 1500m.
For complete results from today, please visit http://live.isuresults.eu/2012-2013/sochi/.
Competition starts tomorrow, featuring the ladies 1000m and 5000m and the men's 10,000m. You can follow results live, beginning at 1:30 pm local time, 3:30 am MST, at http://www.ISU.org.
To follow Team USA throughout the rest of the weekend, LIKE us on Facebook (http://www.facebook.com/usspeedskating) or FOLLOW us on Twitter (http://www.twitter.com/usspeedskating).