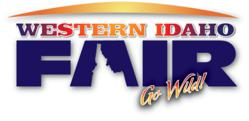 Boise, ID (PRWEB) March 25, 2013
After much anticipation, Western Idaho Fair is pleased to announce the 2013 concert lineup. Kicking off the grandstand concerts on August 20th will be rock legends Foreigner, sponsored by 96.1 BOB FM. The next night, KOOL Oldies 99.5 presents The Guess Who. Upcoming country superstar Brantley Gilbert, sponsored by WOW Country 104.3 will take the stage on the 22nd. Finally, the great Clay Walker, cosponsored by 97.9 KQFC and Kissin' 92.3, will round out the Fair's concert series on Friday, August 23rd.
"Every year, we try to get a great mix of rock and country for Western Idaho Fair fans," said Fair Director Bob Batista. "We're very excited about the artists hitting the stage this year. And, as always, concerts are free with gate admission, so everyone is able to enjoy the shows."
Foreigner is universally hailed as one of the most popular rock acts in the world, racking up scores of smash hits, multi-platinum albums, and sold out concert tours. Foreigner's thrilling mix of blustery blues and impeccably crafted pop continues to captivate generation after generation of music fans.
The Guess Who is a group that's connected with the masses through an exultant parade of hits. With the sheer amount of classics, double-sided singles, and rock anthems, the Canadian-bred stateside conquerors are amongst music's most indelible treasures, eternally etched into the very fabric of pop culture history.
Brantley Gilbert is no flash in the pan. The rising country star's sophomore effort peaked at #2 on iTunes Country Album Charts, and at #1 on the Billboard Heatseekers Album Chart for all genres. Additionally, Gilbert is currently in the studio working on a new album with award-winning producer Dann Huff for a late summer release.
Clay Walker is one of the most successful country acts of the last twenty years. Starting in 1993, Walker first topped the Billboard country singles chart with back to back #1 hits. Since then he's placed 31 titles on Billboard's singles chart, scored four platinum-selling albums and two gold albums.
For music samples and information of each artist, visit IdahoFair.com.