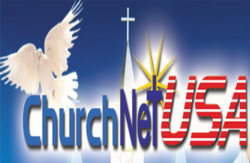 With church attendance dropping, some have lost hope, but ChurchNet USA offers a chance at a new beginning in their community
Orlando, FL (PRWEB) March 24, 2013
ChurchNet USA, a division of BizCentral USA, announces two new programs for struggling churches and religious organizations. The first unique product is the Church Development Review. "With church attendance dropping, some have lost hope, but ChurchNet USA offers a chance at a new beginning in their community," says Efrain Rodriguez, CEO of ChurchNet USA. "The Church Development Review is designed to provide valuable information and to discover new and exciting ways to serve the community and grow the church membership."
A small group of churches are growing very quickly and making it seem easy, but how? These churches are providing more outreach ministries that create solutions to community concerns or needs. The churches that are performing better each year are thinking out of the box, reaching out to the neighborhood and gaining the trust and goodwill of their community.
The second new program, unique to ChurchNet USA, is the Capacity Building program. The struggle for recognition and new revenue for churches is becoming harder and harder. The economy has been tough for congregations over the past 6 years. Similarly, lower reviews and lower average pay has impact to the business community significantly. The ripple effect of this stagnation has damaged the religious world to the extent that many smaller churches have struggled to find viable congregations.
The capacity building program includes a new approach to increase donations and community outreach by encouraging partnerships on outreach events with businesses and organizations in the struggling private sector.
Private sector businesses often lack the exposure they once had through free spending advertising due to today's economic restrictions. The answer is for church organizations and private sector businesses to find synergy, working together on community projects for mutual advantage.
The capacity building program teaches church organizations how to work with willing private sector companies to bolster the community presence of both entities. The program provides a new way to look at donation letters. The service develops a custom sponsorship request letter, delivers an extensive fundraising toolkit, and provides a strong look at the development of cause marketing.
Additionally, the inclusion of a cause marketing toolkit and a custom developed corporate sponsorship campaign gives ChurchNet USA's capacity building program a unique distinction as a thorough and effective church organization tool.
ChurchNet USA is a subsidiary of BizCentral USA. Based in Orlando, Florida and reaching a nation-wide audience of nonprofit and private organizations, BizCentral USA has served over 13,000 customers since 2004. BizCentral USA is a significant player in the nonprofit church services field. Special services like the capacity building program have helped many organizations facilitate outreach to communities throughout the United States.