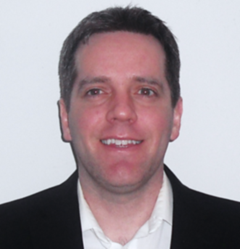 I recently had the pleasure of hearing Chris present this same subject matter at a New York City MMJ seminar and was thrilled when he accepted our invitation to present it to our Webinar audience. -- Amy Poinsett
Denver, CO (PRWEB) March 22, 2013
Anyone working in the medical marijuana or cannabis business has certainly read the Medical Marijuana Business Daily, the #1 business news source for the US medical marijuana and cannabis industry. And, anyone who has read the MMJ Business Daily has certainly heard of the next MJ Freeway Educational Series Webinar guest presenter, Chris Walsh.
As the editorial head of Medical Marijuana Business Daily, Chris covers daily financial and legal news of interest to cannabis dispensaries, investors, lawyers and related vendors. Profiled in Dow Jones Newswire as a top business journalist in the cannabis industry, Walsh is frequently interviewed by national media organizations - including The Seattle Times, The Oregonian and The Boston Globe - about industry trends and cannabis financial matters.
According to Amy Poinsett, Co-founder and CEO of MJ Freeway Software Solutions, "I recently had the pleasure of hearing Chris present this same subject matter at a New York City MMJ seminar and was thrilled when he accepted our invitation to present it to our Webinar audience. This is one Webinar no one in the industry will want to miss!"
Chris' Webinar presentation is entitled "New Financial & Market Research Data That Dispensary Owners Need to Know." From the just-published MMJ Business Daily's Business Factbook, Chris will reveal exciting new and exclusive data for dispensary owners including typical annual dispensary revenues, which states are the best to expand aggressively in for 2013, where other dispensaries are getting expansion funding from, and much, much more.
This one-hour Webinar is scheduled for March 27 and will begin promptly at 2:00pm EST, 1:00pm CST, 12:00pm MST and 11:00am PST. Anyone interested in attending this free online event can register here.
About MJ Freeway
MJ Freeway Software Solutions' premium business platform features GramTracker™ and GrowTracker™, patent-pending inventory control and grow management applications integrated into their hosted MMJ software. MJ Freeway delivers secure, cloud-based point of sale (POS) systems with patient and financial record management, guaranteed state-specific regulatory compliance, and multiple integrations with social networks, testing labs, and locators. MJ Freeway is accessible to any MMJ business with a computer and a web connection. For more information please visit MJ Freeway.