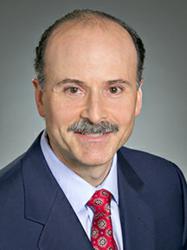 Berkeley, CA (PRWEB) March 23, 2013
Dr. Keith Chertok, DDS, is now fully certified and trained on the Laser Assisted New Attachment Procedure for gum disease treatment. Only one percent of dental professionals are able to offer this FDA cleared procedure to their patients. LANAP is minimally invasive and utilizes the specially designed PerioLase MVP-7 laser to perform gum surgery. The results include the removal of the disease from the mouth, leaving behind healthy gum tissue so that recession is less of a problem.
Dr. Chertok stays up on current dental technologies so that he can provide patients with improved dental techniques. LANAP is a highly advanced method of gum surgery that does not require a scalpel. The laser targets and kills bacteria and gum tissue that has been infected without removing the healthy gum tissue or harming teeth in any way.
The bone around the roots of the teeth is stimulated to regenerate, which can result in more teeth being saved. Gum tissue is compacted against the root and clotting is stimulated so that a seal between the gums and teeth roots is created. This means that traditional sutures are not needed to hold the gums in place.
With gum disease reaching epidemic proportions among American adults, more treatment options can mean the difference between patients seeking treatment or not. Ignoring oral health can lead to more serious diseases such as diabetes, stroke, respiratory issues and heart problems. Proper oral health is a key to the overall health of a person, and treating gum disease is an important part of maintaining oral health. More information on the LANAP procedure is available at http://www.berkeleyperiodontist.com.
Keith Chertok, DDS is a periodontist offering patients personalized dental care for Berkeley, CA. Dr. Chertok graduated in the top five percent of his class from the New York University College of Dentistry and was elected to the honor society Omicron Kappa Upsilon. He received the Quintessence Award for excellence in Periodontics and went on to complete a Hospital Residency program at the New York VA hospital. Dr. Chertok arrived in California to study at Periodontics and Implantology at UCSF. He taught at the Dugoni School of Dentistry and UCSF dental school and continues to teach education courses to dentists and dental hygienists. Dr. Chertok is the attending Periodontist in charge of periodontal education for the dental residents at the Veterans Hospital Healthcare System of Northern California at Mare Island. He is part of one percent of dental professionals providing the most recent FDA cleared laser procedure for gum disease and periodontal treatment. To learn more about Keith Chertok and his dental services visit his website at http://www.berkeleyperiodontist.com.