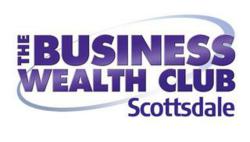 When it comes to securing media coverage, I don't stop until it is done!
Scottsdale, AZ (PRWEB) March 22, 2013
No matter what type of business one operates, it's likely he or she has a number of public relations needs and -- more importantly -- public relations opportunities. Sherry Butler believes all businesses add this plan to their communications toolbox. Learn more from her presentation on "Public Relations, a Good Strategy for your Business," at the monthly meeting of the Scottsdale Business Wealth Club, Tuesday, March 26, 8:00 a.m. at Paradise Bakery & Cafe at Gainey Suites, 8777 N. Scottsdale Rd. Scottsdale. For more information contact Doug Hecker at 877 206 2897 or doug(at)2excelnow(dot)com
Publicity is free, yet not easy to obtain. It also takes more than writing and sending a press release. It involves a strategic plan, crafting a compelling story idea to capture the attention of the media and consistent follow-up to secure an interview. Sherry Butler, President of Sherry L. Butler Communications, possesses all of these skill sets. She is a passionate, persistent (some say relentless) public relations professional.
"When it comes to securing media coverage, I don't stop until it is done!" states Butler. "Whether I am getting the only naturopathic medical doctor on the news for natural cures for the swine flu, securing an interview with Dr. Mehmet Oz (while on his summer vacation) for a national medical journal, or coordinating national media and social media coverage for an airlift horse rescue."
Founded in August of 1993, Sherry L. Butler Communications is a professional public relations firm specializing in media relations, community relations, event promotions and social media with additional expertise in branding, marketing, advertising and digital marketing. Clients come from various fields, including non-profits, special events, professional services, retail, restaurants, diversity, sustainability, healthcare, fitness, best-selling authors and successful