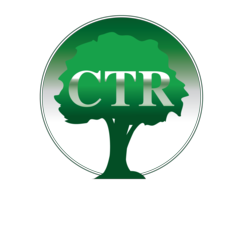 In terms of content, CTR's new series of websites will provide taxpayers with a wide variety of information.
New York, NY (PRWEB) March 25, 2013
For any business, one of the most important ways to grow and help clients these days is to have an effective website. Tax specialists at CTR determined that creating several new sites to support taxpayers facing problems with IRS debt will help the company reach out to more people. This initiative is intended to give anyone with questions about tax issues easy access to real solutions. Previous versions of the websites were used as a basis for the new pages, but a significant departure was taken in regards to design, ease of use and interactivity.
"This new website design program was a joint effort between our tax professionals, IT department, management team and IRS problem solvers. Each group played an integral role in developing the sites and getting them up by our deadline. We were thrilled to have met our goals on time and are now looking to receive feedback from both employees and taxpayers as they use the various pages in the coming months," stated one of CTR's web designers.
In terms of content, CTR's new series of websites will provide taxpayers with a wide variety of information. An individual dealing with tax debt can get access to a comprehensive solution. By filling out simple questionnaires, visitors to the sites can see the name of a tax attorney IRS forms that need to be filed and descriptions of debt relief options available from the IRS. This initiative will make the entire process of getting help with tax debt problems easier for potential and current clients. They can even print out preliminary tax forms that can be filled out ahead of time to make meetings more efficient.
Tax information is often in the news as laws change and the government issues updates to the federal tax code. To keep clients up to date on this information, CTR is using the dedicated blog portion of its new websites to report on any relevant tax news. "Our new blog articles, written by income tax attorneys, debt specialists and other tax experts, will cover a wide range of topics. We want to make sure taxpayers are aware of important changes to tax laws that affect their lives. In addition, we will be posting information on tax deadlines, advice on how to maximize tax refunds and other information our client base cares about," said a CTR spokesperson.
CTR offers tax debt resolution and tax services for individuals and businesses across the United States. The company uses a three step program to create personalized strategies to help taxpayers settle their IRS debt. The company offers many services, including: state and federal tax debt resolution, IRS audit defense, tax preparation and bookkeeping.