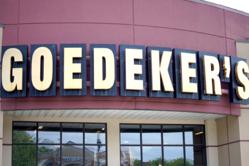 Companies who ignore this fact are doomed to be left behind.
Ballwin, MO (PRWEB) March 24, 2013
Every 24 seconds, 24 hours of video is uploaded to YouTube.
As more people begin to shop online, they turn to videos to learn about products and retailers. Videos aid customers in comparing products as well as assist when researching whether or not a retailer in trustworthy.
Companies who ignore this fact are doomed to be left behind.
That's why online appliance retailer Goedeker's has committed to producing original videos.
Goedeker's began dabbling in video early last year. A videographer was hired, video equipment was purchased and a studio was setup.
After producing some initial videos, the decision has now been made to move forward. Goedeker's goal is produce a new, original video each week.
"The fact the customers are interacting with video, more and more, is inescapable," says Steve Goedeker, CEO of Goedeker's. "As a result, we are putting more resources into to producing our own original videos. Goedeker's customers can look forward to more helpful and in informative videos in the future. "
Goedeker's original videos will be posted on Goedeker's YouTube Channel as well as Goedekers.com.
ABOUT GOEDEKER'S
Goedeker's was founded in 1951 and has grown into a leading online retailer of appliances, mattresses, furniture, and plumbing supplies. To learn more about Goedeker's products and service, visit Goedekers.com.