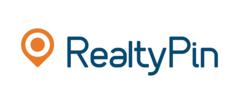 (PRWEB) March 22, 2013
In fact, the number of homes repossessed by lenders dropped 11% last month, and is down 29% when compared to February 2012. RealtyPin.com hasn't seen a foreclosure rate this low September 2007.
Real estate experts typically consider 20,000 foreclosures per month across the entire nation to be a "healthy" amount. Last month, 45,038 homes completed the foreclosure process. Even though that's more than twice the "healthy" amount, it's less than half of the number of home foreclosed back in March 2010, when the number peaked at 102,000.
This decline is good news for everyone involved in the housing market. Buyers, sellers, and even homeowners who are just waiting to see more value in their home before listing it benefit from fewer foreclosures.
Read about: "Should you opt for a 10-year mortgage?" and about the San Francisco Real Estate markets.
Most major metropolitan areas are becoming a seller's market. As a result, sellers have been able to, essentially, name their price – and stick to it because they know someone will pay what they are asking for. And, in many cases, multiple buyers are making offers on the same home. The more buyers that are engaged in a bidding war, the higher price the home will ultimately sell for. A higher sales price is always good news to a seller.
"For current homeowners who aren't ready to list their home just yet, but are considering doing it down the road, fewer foreclosures also helps their cause," says RealtyPin CEO James Paffrath.
In most cities around the country, there are not enough homes for sale to keep up with the demand from prospective buyers. That lack of inventory is driving home prices up. For many homeowners, that's what they've been waiting for, so they may soon list their properties.
Millions of homeowners across the country purchased their home during the housing bubble when prices were at all-time highs, and after the market crashed, they became underwater on their mortgages, meaning they owe more on the home that it's currently worth. But as home prices go up, the value of their homes will get closer to amount they paid for it, so they are more likely to list the home if they can break even or only lose a small amount by selling.
Even homeowners who are behind on their payments benefit from fewer foreclosures. Banks almost always lose money on homes they've seized due to foreclosure. But since it's a seller market, they are getting more reselling the foreclosed properties now than they have in recent years. Because they are losing less on foreclosure resells, banks are now more willing to negotiate a short sale with a borrower who is at risk of foreclosure.