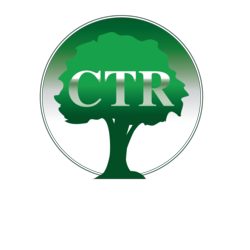 The first improvement to CTR's services will come from including the most current tax information in every case.
Los Angeles, CA (PRWEB) March 24, 2013
Tax law is a constantly changing part of our society. CTR's tax lawyer IRS specialists consider staying on top of tax code updates to be critical to the success of its programs. Therefore the company has recently been analyzing all of the newest edits to federal and state tax law to determine which services needed to be altered to accommodate the changes. By the end of this initiative, CTR expects to see two new benefits to its tax programs.
The first improvement to CTR's services will come from including the most current tax information in every case. This will benefit any taxation attorney handling a client's case in regards to prevention of errors, audit defense and a wide range of other tax concerns. The company's income tax preparation team is one of the group's most directly affected by this initiative. When an individual is filing their tax return, the amount of a refund or balance is contingent on factors like deductions, which change frequently based on new tax policies.
The second benefit CTR expects is the resulting protocol that will be put in place to ensure that every service includes the latest updates to tax law. As an example, when the government passes changes to the tax debt resolution options offered by the IRS, tax professionals need to begin informing clients of the revised settlement programs. This simple change means that CTR's tax experts will help an individual with an income tax problem find a solution using different criteria than previous cases.
Providing taxpayers with excellent service, from the start to the finish of each case, is the main drive behind every new program and initiative CTR creates. "From day one, our company has been striving to give clients the best experience possible. Whether you need back tax help or assistance with filing your taxes, we provide taxpayers with the wealth of knowledge held by all of our tax professionals. However, when tax laws change, it is up to experts like us to tell you how it will affect your taxes. This new program is going to make this easier for us going forward, which will help you get the best help possible at every turn," stated a CTR tax debt specialist.
CTR offers tax debt resolution and tax services for individuals and businesses across the United States. The company uses a three step program to create personalized strategies to help taxpayers settle their IRS debt. The company offers many services, including: state and federal tax debt resolution, IRS audit defense, tax preparation and bookkeeping.