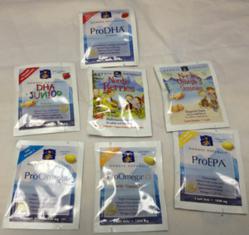 For those of you who have not yet come to love this trusted brand, we are offering free samples of select Nordic Naturals products
Elmsford, NY (PRWEB) March 22, 2013
New York-based Eye Care Associates enters its 14th year as the operator of ShopCLE.com, an online e-tailer that sells contact lenses, contact lens removers, designer sunglasses, designer optical frames, and other items related to eye care such as eye vitamins & supplements.
Last month ShopCLE.com provided 15% off its entire Nordic Naturals® product line to help promote the beginning of a healthy new year. Earlier today, ShopCLE.com announced on their blog, that they are providing complimentary samples of Nordic Naturals for all that are still on the fence and willing to try.
"For those of you who have not yet come to love this trusted brand, we are offering free samples of the following Nordic Naturals products: DHA Junior Strawberry flavor, Pro Omega lemon flavor, Nordic Berries, Pro Omega Vitamin D lemon Flavor & Pro EPA. All you have to do is like us on Facebook and or follow us on Twitter, send us a private/direct message with the samples you would be interested in, and we will send them to you. Simple, right?" said ShopCLE.com in their blog post.
Those that are not familiar with Nordic Naturals, they are the leading manufacturer of essential fatty acid supplements. Thanks to oxygen-free proprietary processing, Nordic Naturals omega-3 oils surpass strict international standards for purity, a particular concern for pregnant women. Exceptional freshness also means no fishy aftertaste! Nordic Naturals products are delivered in the natural triglyceride form for optimal absorption. The Prenatal DHA Nordic Naturals offers are unflavored, for the sensitive palates of pregnant women, and come in small, easy-to-swallow soft gels.
Nordic Naturals also offers a line of supplements for children. Strawberry-flavored Children's DHA™ (or DHA Junior™), made from 100% wild Arctic cod, contains DHA and naturally occurring vitamins A and D. Nordic Naturals makes it convenient, easy, and fun for children to take this important nutrient by offering it in both a great-tasting liquid formula and in soft gels, which can be chewed or swallowed.
Ultimate Omega Junior® contains double-strength purified omega-3 fatty acids, for high intensity support for healthy brain, eye, and nervous system function in ages 5+. Nordic Berries™, chewable multivitamins for ages 2+, make a perfect companion to Nordic Naturals omega-3 products.
Nordic Naturals also offers these same children vitamins in gummy, berry and fishies form so that they are more kid friendly.
For adults, the variety really increases as they offer products for heart, brain, eye, back & joint, immune & inflammatory response, pregnancy & lactation, skin, hair & nails, fitness as well as digestive health.
To learn more about Nordic Naturals feel free to visit their website http://www.nordicnaturals.com.
To redeem the complimentary samples of Nordic Naturals from ShopCLE.com all one needs to do is, head on over to their Facebook/Twitter page, Like/Follow ShopCLE.com and send them a private message with the samples one would be interested in along with shipping information, and they will mail them out.
Shopcle.com is based out of Westchester County, NY and has offices in Manhattan and Mahwah NJ. Shopcle.com has been in business online for the last 15 years selling contact lenses, contact lens removers, designer sunglasses, designer optical frames, eye vitamins, contact solution and all things eye care related.