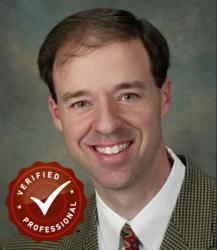 Thank you! I appreciate all of you who have entrusted me with one of your largest investments in 2012! This award is what my business is about service that exceeds expectations. Look forward to another great year!
North Ogden, Utah (PRWEB) March 24, 2013
"The Coldwell Banker #1 Customer Service award is a great achievement and it is my pleasure to honor Robert for his tremendous accomplishment," said Chris Jensen, president of Coldwell Banker Residential Brokerage. "This award represents the superior service Robert has consistently provided his clients. He is an outstanding member of our team."
Robert Bolar has an intense focus on Real Estate in the North Ogden City, Utah. Robert has sold homes in North Ogden, Ogden, Pleasant View, South Ogden, Harrisville, Eden, Liberty and Huntsville Utah not to mention several other locations.
Bolar currently serves as a director of the Multiple Listing Service in Utah. He also serves as a director of the Northern Wasatch Association of Realtors and on the Wildcat Club for Weber State University where he attended. Bolar is deeply involved in his community serving in various capacities.
Robert Bolar has earned Accredited Buyer's Representative (ABR) Broker Price Opinion Resource (BPOR) Certified Residential Specialist (CRS) Graduate Realtor Institute (GRI) Internet Real Estate Professional and (e-PRO) designation. He is also a Certified State of Utah Real Estate Instructor.
Robert Bolar and OwnUtah.com were one of the first paperless real estate teams in the state of Utah. Robert Bolar is a leading real estate agent in Utah, serving the communities of the greater Wasatch Front. The company offers residential and commercial brokerage, corporate relocation and business services. Through its internationally renowned Coldwell Banker brokerage program, the Robert Bolar is widely recognized for his expertise in the housing market in Northern Utah. Coldwell Banker Residential Brokerage, online at http://www.OwnUtah.com, is part of Robert Bolar's website presence, the site subscribes to the largest residential real estate listing service company in Utah for fresh accurate and relevant home searching.. For more information, please visit http://www.OwnUtah.com or call 801.737.3333.