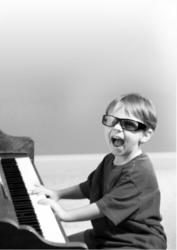 Bubbles, jumping, wobbling and happy noise with some brand new games and a party bag!
Ascot, Berkshire, UK (PRWEB UK) 28 March 2013
Instrumentally announce the dates of Intros Summertime Party's which will take place at their Ascot Studio on Wednesday April 17th and Thursday April 18th.
Intros is specially geared towards pre-school children from 3 months to 4 years old. It provides a structured approach to developing musical awareness, by introducing musical instruments in a fun-based environment.
The party sessions will have a real summer feel – there'll be a suitcase full of instruments to discover, musical memory games with seaside buckets, bubbles, jumping, wobbling and happy noise with some brand new games and a party bag!
Each Intros session lasts for 45-60 minutes and is led by specialist music teachers with a maximum of ten children
Further information: http://www.instrumentally.co.uk/events
About Instrumentally
Instrumentally provide inspirational music teaching of a wide range of musical instruments.
Its purpose built Ascot Studio opened in June 2011 and contains five air-conditioned music rooms each with high end digital pianos, electronic drums and a Sonos wireless music system.
Cast!, its musical theatre group, and Intros, which offers pre-school children an introduction to music, also take place at the Studio.
A range of Starbucks coffee and tea is served to those waiting in our spacious reception area and provide free Wi-Fi and space to catch up on work or homework.