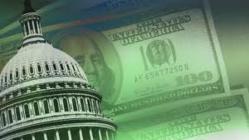 Oak Ridge, TN (PRWEB) March 27, 2013
Strategic Consulting Solutions has a proven track record for educational events. Well respected for its government contract accounting compliance services, SCS has been conducting educational seminars at its regional locations for years. Every event shares the main goal of providing valuable, up-to-date knowledge on topics essential to the continuously evolving needs and requirements of the Government Contracting (GovCon) marketplace. Three topics are scheduled to headline the event.
The first subject on the agenda will concentrate on contract accounting compliance and will be led by SCS President and founder, Laura Davis. Laura has more than 20 years of experience in accounting and holds a Master's of Accountancy from the University of Tennessee and a Master's Certificate in Government Contracting from George Washington University. Accounting compliance has garnered increased attention by federal regulators in recent years making a compliant accounting systems a must-have for government contractors. Davis' presentation promises to yield a bounty of useful tips and insight.
The event's next offering outlines the "Top 10 HR Mistakes" and is presented by Jeff Ginsburg, Human Resources Director for LeGacy Resource Corporation. Jeff is a twenty year veteran of Human Resources Management having served Department of Energy (DOE) contractors in Oak Ridge, TN. Due to economic pressures, corporate downsizing in recent years has forced many companies to reduce their administrative footprint and rely heavily on remaining staff to fulfill essential functions such as Human Resources. The result of poor hiring decisions and processes could prove disastrous. Identifying potential mistakes and making adjustments to avoid them is key to any business.
Closing the event is a panel discussion focusing on teaming agreements. Three panelists have been assembled to lend their perspectives on teaming with another company to win a contract. Dave Dobry, Vice President of Strategic Development of Spry Methods will share his view from a small business stance. Sam Bruce, Project Manager with Secure Mission Solutions represents the large business angle. The third panelist will provide a legal viewpoint via Tiffany Butler, Attorney at Law with Buist, Byars, and Taylor LLC. Panel discussions have proven themselves to be an incredibly valuable learning tool at past SCS seminars. Discussions and questions from the audience invariably spur new thought and insight to the topic at hand.
As a member of the National Registry of CPE Sponsors, Strategic Consulting Solutions is authorized to offer four continuing education credits to participants of this educational workshop. And, busy professionals can certainly appreciate the opportunity to receive industry insight without consuming an entire work day. Additional details and registration for the event can be found on the company's events page http://www.scsconsults.com/news_events.