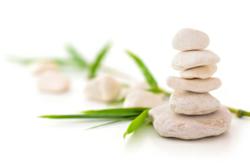 San Francisco, CA (PRWEB) March 28, 2013
Following numerous successful product debuts throughout the United States, California-based Zion Health has announced the arrival of ClayDry, an all-natural deodorant, at New Leaf Health Foods Stores in Santa Cruz, San Jose, and Half Moon Bay. Clay Dry Natural Deodorant is formulated with a high grade form of Bentonite Detox Clay; Calcium Montmorillonite. This unique clay contains more than 57 trace minerals that are commonly prescribed by homeopathic doctors to heal ailments of the skin. ClayDry is available at the New Leaf Health Food Stores along the Northern California coastline.
According to the National Cancer Institute, aluminum-based compounds can be absorbed through the skin, and cause effects similar to those of estrogen, a hormone that at excessive levels can lead to breast cancer. Dr. Paula Baillie-Hamilton writes in her book Toxic Overload, "Aluminum compounds – particularly aluminum chlorohydrate – are easily absorbed through the skin and have, in the only reported trial to date, already been linked with higher risks of Alzheimer's." The book Reversing Multiple Sclerosis, written by Celeste Pepe and Lisa Hammond, also strongly recommends that, "you may want to switch to a personal care product that does not contain aluminum hydroxide."
Instead of aluminum compounds, ClayDry's base is formulated from calcium montmorillonite clay, also known as Kanwa Minerals, a nutrient-rich bentonite clay that is well known for its absorbent properties. In addition to ClayDry's unscented model, formulae that have been scented with citrus blossom and lavender are also available.
Based in San Francisco, California, Zion Health offers a wide range of Natural clay-based body care products in addition to ClayDry, including mineral skin care products, shampoos, conditioners, and detox supplements. Zion Health's Healing Clay body care line is available in local markets nationwide including New Leaf Health Foods, Markets, Grocery Stores, and Health Co-ops throughout the U.S, and Canada.