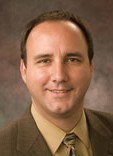 We are very excited to be bringing Steve onto our team and have him take the reins of our public relations initiatives
Tampa, FL (PRWEB) March 25, 2013
Online timeshare resale and rental advertising leader BuyATimeshare.com announces that Steve Luba has been hired for the newly created position of Chief Communications Officer as the company prepares to increase outreach efforts to consumers and industry professionals in the lead up to new program launches planned for 2013.
Formerly the Chief Operating Officer for Perspective International, Mr. Luba's primary role will be to explain the significant benefits of the BuyaTimeshare.com resale and rental platform and how its industry-leading paperless transaction system protects consumers looking to buy, sell or rent timeshare.
"We are very excited to be bringing Steve onto our team and have him take the reins of our public relations initiatives," said Wesley Kogelman, president and CEO, BuyaTimeshare.com. "Steve has worked in public, media and government relations for the past 15 years and has an outstanding grasp of our industry and the way the internet is revolutionizing how consumers take vacations. With our online presence and his ability to tell our story, we are looking forward to increasing our visibility as more owners seek ways to transact online in our industry."
"I am thrilled to be joining BuyaTimeshare.com at such a crucial time in our industry," said Luba. "With 13 years in the online resale business, Wes runs the most successful timeshare online advertising company in the country and has seen it all. His experience and the new programs about to come onto the market will have a major impact on the resale business and I'm looking forward to playing a part in the growth of the company."
Prior to his role with Perspective, which included the promotion and development of such products as Perspective Magazine and the GNEX Conferences, Mr. Luba was the Director of Communications for SellMyTimeshareNow.com and, in addition to generating regular industry-wide press for the company, his efforts led to corporate placement on the Inc. 5000 list for 2008 and 2009 as well as numerous media stories appearing in such outlets as Time magazine, the Orlando Sentinel and the Travel Channel websites.
About BuyATimeshare.com
BuyATimeshare.com is an internet advertising and marketing company for timeshare owners who seek to sell or rent timeshare by-owner. The company has been in business since 2000 and was ranked by Inc. Magazine as one of the fastest-growing, privately held companies in the country—making the prestigious Inc. 5000 list in 2010 and 2011. BuyATimeshare.com was also listed as one of BusinessNH Magazine's Top 10 Companies to Watch in 2009. For more information, please visit http://www.buyatimeshare.com or call 1-800-882-0296.