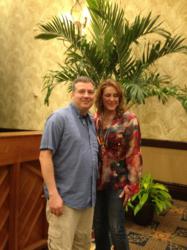 Pittsburgh, PA (PRWEB) March 26, 2013
Pittsburgh based real estate investment firm, Caldwell Holdings LLC will be liquidating two profitable car wash businesses in the eastern suburbs of Pittsburgh, PA. Caldwell Holdings LLC invests in both commercial and residential properties across Western Pennsylvania. Company Manager Josh Caldwell is the current President of the Western PA Real Estate Investor's Association. WPREIA is an organization of over 450 real estate investors.
The financial numbers on these car washes are quite attractive for a passive investor or someone who is looking to run a business. More importantly there is the potential for a significant upside profit to be realized. Offered at $1,400,000, the current net operating income of just over $200,000, give this property a very attractive 14.57 % Capitalization rate. What that means is that a buyer who purchases the property at $1,400,000 will make 14.57% return on their investment. In a market where banks are offering less than 1% on deposits, and the stock market is unpredictable, some wise investor with money in an IRA may snatch this property up quickly. More and more, investors are moving their retirement accounts to self-directed IRA plans, so that they can buy income producing assets like this.
Caldwell Holdings has become a conduit for retirement investors who wish to make above market rates of return on their IRA accounts. The method is fairly simple. All an investor need s to do, is to locate a self-directed IRA custodian, and then locate a professional real estate investor like Caldwell Holdings, who can put their money to work.
The property offering consists of two working car washes located along Saltsburg Rd, in the Penn Hills section of Allegheny County. Saltsburg road is a highly trafficked commercial artery that leads from the center of Penn Hills Township into Plum Borough. Both facilities have good road frontage, and the 17,000 daily car count offers great customer visibility.
The older of the two facilities was built in 2005 and features five car wash bays and an additional two dog wash bays, making it the only public dog wash bays in the eastern half of Pittsburgh. This property is located across from a busy medical office building.
The newer facility was constructed in 2008 and is an fully operating state of the art car wash. This property features four self-serve bays and two completely automated car wash bays for the more pampered customers.
Details about the properties as well as pictures are available on the commercial property sales web site loopnet.com, and are also available by emailing Josh Caldwell of http://sellyourhouseinpittsburghpa.com/ directly at Pittsburghreia(at)aol(dot)com or by calling 412 761-7342.