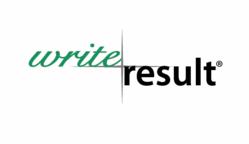 Cranford, NJ (PRWEB) March 26, 2013
WriteResult, leading provider of clinical data management solutions, announced that they have been selected as the ePRO vendor for two clinical studies evaluating the efficacy and safety of a new drug in patients with Irritable Bowel Syndrome (IBS).
According to the International Foundation for Functional Gastrointestinal Disorders (IFFGD), IBS affects between 25 and 45 million people in the United States. About 2 in 3 IBS sufferers are female, while about 1 in 3 IBS sufferers are male [1]. Although the exact cause of IBS is unknown, new drugs are being tested to treat the symptoms of IBS which include stool urgency and pain or discomfort in the abdomen.
In addition to Gastroenterology and disease-specific PRO instruments such as the IBS-QoL and IBS-SS, WriteResult's digital pen solution has been utilized to collect Patient Reported Outcomes (PROs) in other treatment areas including Dermatology, Rheumatology, Infectious Disease, Pain and Inflammatory Disease. The company has extensive experience with over 15 different health assessment questionnaires, such as HAQ-DI, DLQI, EQ-5D™ and SF-36®, in Phase II and Phase III studies worldwide.
About WriteResult
WriteResult offers full-service data management solutions for clinical research through the collection and verification of ePROs leveraging digital pen and paper technology. Since 2006 WriteResult has partnered with study sponsors to deliver a simple and effective ePRO solution — rapid study startup with clean, real-time data using a technology that's intuitive for sites and patients.
For more information about WriteResult, please email solutions(at)writeresult(dot)com or call (908) 272-4787.
References
[1] International Foundation for Functional Gastrointestinal Disorders, http://www.aboutibs.org/, Last accessed March 2013