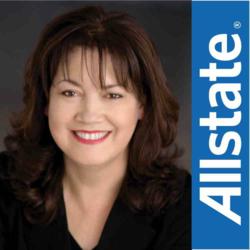 Austin, Texas (PRWEB) March 25, 2013
The Amanda Escobar Agency specializes in insurance. Now resulting from its partnership with one of the nation's top companies -- Allstate Insurance, Escobar can save you from paying top dollar for your next set of wheels.
Here's how we do it. Let's look at some of the more popular questions:
How does this work?
Our program makes buying a car a fast and easy experience. Plus there is no cost or obligation to buy.
Find Your Car.
Search vehicles and see what others really paid for the car you want. You'll also have access to a Target Price and your potential savings before ever going to a dealership.
Locate Your Dealer.
Once you've decided on a vehicle, you can connect with local Certified Dealers, a list that the Escobar Agency will supply, to schedule a test drive and confirm availability. You are never under any obligation to purchase.
Test Drive and Buy.
Print your New Vehicle Certificate, featuring a summary of your car with your Target Price and potential savings along with the dealer's contact information. Bring it with you to the dealer to receive your customer savings and enjoy an easy and hassle-free purchase.
Get a Quote.
Get a quote on your new vehicle through The Escobar Agency to know what your monthly insurance premiums will be.
Now that you have the breakdown, let's look at some advantages that the Escobar Insurance Agency offers with this new way of buying a car.
We can report that customers have seen an average savings of $2,678 off MSRP. The Escobar Agency has joined forces with Allstate to identify Program Certified Dealers in the Austin area. There is no cost for the service and there is never any obligation to buy. Whether you decide to go with a new car or used car, our network of pre-screened Program Certified Dealers are dedicated to providing great customer service and a better car buying experience. We can also give you a read-out on what others actually paid for the new car you want so you can buy with confidence knowing you're getting a good deal.
For more information on this innovative program, contact us at Amanda Escobar Agency, Inc.; 8700 Manchaca Ste 405 in Austin or give us a call at 512-651-3525.
Amanda Escobar Agency
Based in Austin, Texas, The Escobar Agency provides exceptional customer service to the Austin area and surrounding communities. Our professional agents are certified and licensed to work with a wide range of financial products, including personal and business insurance, life insurance, IRAs, mutual funds, and variable annuity products.