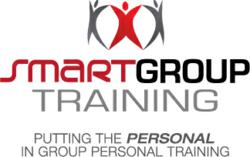 Elizabethtown, KY (PRWEB) March 22, 2013
Smart Group Training, a company founded in 2012 with the mission of bettering the market for small group and semi-private personal training, is announcing that today is the last day of its new product sale. The sale on Smart Group Training with Bands ends tonight at Midnight EST.
Partnering with resistance band training expert Dave "The Band Man" Schmitz, Smart Group Training just launched the new product this past week. This is their second major product launch after the success of last year's Smart Group Training 1.0 – Screening and Corrective Exercise.
Since the release of that product, Smart Group Training has helped numerous trainers and coaches improve the quality of their services by helping them realize their full professional potential in a small group personal training model.
After spreading their highly successful small group training systems, the company has now teamed with Dave Schmitz, hoping to combine his decades of resistance band experience with their formula for getting the most out of training people in a small group environment.
"We've been trying to work with the Band Man ever since we found out that he was interested in bringing his unique perspective on fitness to a small group or semi-private personal training setting," Long says. "Finally the stars aligned and we've made this great new product."
As a result of the collaborators' efforts to combine their different perspectives on health and fitness, they have created a new product designed to teach personal trainers how to introduce resistance bands into their very own small group training model.
In Long and Woolever's view, giving clients a personalized experience consists of assessing their functional abilities, recognizing limitations, and finding solutions in the gym.
"When you fail to screen clients and work around their unique needs, you raise the probability that they will get injured or not respond to a workout," Woolever adds. "Personal training in a group setting still needs to be in tune with clients' individual needs."
As a consequence of their desire to meet client needs in a small group training model, the team behind Smart Group Training has conviction that resistance bands provide a superior solution for personal trainers.
Smart Group Training with Bands includes 35 corrective exercises for each of the 7 movements in the Functional Movement Screen. Additionally, it comes with 25 exercises covering the 5 major movement patterns.
As an added bonus, the product offers 3 months of done for you Smart Group Training-approved workouts with resistance bands.
The sale on Smart Group Training with Bands ends tonight at Midnight EST.
For more information, visit: http://sgtwithbands.com/
About Pat Rigsby and Nick Berry: Pat Rigsby and Nick Berry are the co-owners of Fitness Consulting Group, a leading business development consulting firm within the fitness industry.
Smart Group Training is part of the Fitness Consulting Group family of companies. It provides personal trainers, coaches, and business owners with tools to improve the quality and reputation of group personal training.
To learn more about group personal training, visit: http://smartgrouptraining.com/