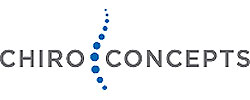 McKinney, TX (PRWEB) March 22, 2013
ChiroConcepts, a chiropractic clinic in McKinney, is proud to announce its new location. In the new building, the McKinney Green Building, ChiroConcepts' certified chiropractors will serve the surrounding residents with over 17 years of combined experience.
The new McKinney Green building is also just that: "green." Using 60 percent less energy than standard office buildings, the building is equipped with Geo-thermal heat pump HVAC systems, energy efficient lighting, sunshade devices, under-floor air distribution, solar hot water heating, and an exhaust air heating and air conditioning recovery system. Over 10 percent of the building's energy use will come from on-site photovoltaic panels, and the remainder of needed energy is purchased from a wind farm.
At the McKinney location, ChiroConcepts will still be offering their multidisciplinary approach by having Chiropractors, Medical Doctors and Physical Therapists on staff to help their patients with their chiropractic needs. The office has state of the art technology for muscle scans, range of motion assessments, and gait analysis. ChiroConcepts can help with joint pain treatments, neck pain, sciatica treatments, whiplash, and shoulder pain. For information on ChiroConcepts, the new location, or to make an appointment, please visit: http://www.chiroconceptsdfw.net.
About the company:
One of the most important areas of the clinic is the treatment area. ChiroConcepts utilizes what is called an 'open concept' for treatment. This type of treatment allows patients to have more of a community type of relationship with other patients as well as experience personalities of all of the doctors and staff. For certain instances there will be closed room treatment options to offer more room during busy times, during specialized testing, and for soft tissue therapies. ChiroConcepts takes pride in offering a state of the art technology that sets apart from other health care facilities, not only in the community but in the state of Texas. For more information, please visit: http://www.chiroconceptsdfw.net