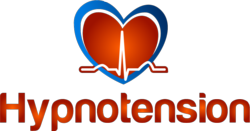 Having had personal experience with high blood pressure, it is much easier for her to empathise with the clients she sees.
Glossop, UK (PRWEB UK) 23 March 2013
Masha Bennett is a UKCP registered psychotherapist and hypnotherapist, based in Glossop in High Peak, serving clients from North Derbyshire and Greater Manchester area.
With her mother suffering with high blood pressure and related cardiovascular problems, Masha was drawn to add the innovative approach of Hypnotension to her therapeutic toolbox in order to help other people affected by this extremely common problem.
Masha combines her private psychotherapy and hypnotherapy practice with employment as a Psychological Therapist in a Staff Support Team in the NHS, and works with a range of other conditions such as anxiety disorders, trauma/post traumatic stress, alcohol and drug addictions, insomnia, pain, eating disorders and relationship issues.
Masha is fluent in Russian and can offer Hypnotension and other therapeutic interventions in this language, in addition to English.
Paul Howard, co-creator of the Hypnotension programme, said, "We are delighted to welcome Masha onto our register of certified Hypnotension practitioners. She fills a gap in our coverage, as the nearest practitioner to Glossop was 8 miles away. I feel sure that her Russian language capability will make her a great asset to our team."
"Her experience as a psychotherapist and her personal knowledge of high blood pressure causes will really help her to use the Hypnotension programme very effectively for her clients. Having had personal experience with high blood pressure, it is much easier for her to empathise with the clients she sees. After all, she will have had first hand experience, with her mum, of the problems that living with high blood pressure can bring."
She has 12 years of experience of helping people to overcome many distressing issues and obstacles and to achieve their goals and dreams. She is a UKCP registered Psychotherapist, as well as a Senior Hypnotherapist with the General Hypnotherapy Register. She is also able to offer EMDR (Eye Movement Desensitisation & Reprocessing), EFT (Emotional Freedom Techniques) and other treatments, depending on your needs.
The Hypnotension™ Programme looks at a variety of lifestyle factors to establish which is likely to be causing or maintaining high blood pressure (Hypertension). These lifestyle factors are then targeted using specific cognitive and hypnotherapeutic techniques to help reduce the client's blood pressure towards more normal levels.
There is a network of specially trained Hypnotension practitioners all over the country who can help people make the lifestyle changes which could help save their life.