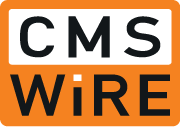 Perhaps the most welcome business innovation in the 21st century is the realization that the 1990's CEO pablum, "People are our greatest asset" is actually true. - Deb Lavoy
(PRWEB) March 25, 2013
CMSWire.com, a web magazine focused on customer experience management, social business and document management, is holding a Twitter-based gathering, known as a "Tweet Jam," to discuss a challenge facing many organizations today: employee engagement.
Many organizations are finally understanding that people are their greatest asset. But it's not simply a matter of saying "good job." Organizations need to provide processes and structures that both support and inspire employees to do the best work they can.
But there are definitely some burning questions surrounding employee engagement. From what it is and how to define it, to the tools and processes used to drive it — employee engagement is certainly a hot topic. What role does leadership play? Where do tools fit in?
Join in on March 27th at 10 am PDT / 1 pm EDT / 1700 GMT as CMSWire and the broader CMSWire community spends an hour discussing how organizations can inspire and engage employees.
These questions will shape the discussion:
1. Define employee engagement and what are three behaviors of an engaged employee?
2. Why is employee engagement a critical leadership challenge today?
3. How does one make the connection between engagement and organizational performance? In other words, what is the ROI?
4. Can tools play a critical role in engagement? If so, how?
5. Is there a right way and a wrong way to deploy gamification in the workplace?
6. Name three ways to quantify employee engagement.
7. What are the three biggest challenges to creating engaged employees?
To help answer these questions, CMSWire has assembled a great group of industry experts to share sights and field experiences. Panelists include:

Billy Cripe — Principal and Founder, BloomThink — @billycripe
Cathy McKnight — Partner and Principal Analyst, Digital Clarity Group — @cathymcknight
Christina Bang — Product Marketing Manager, Atlassian — @cbang
Dan Keldsen — President and Chief Innovation Officer, Information Architected — @dankeldsen
David Coleman — Managing Director of Collaborative Strategies, GigaOM PRO — @dcoleman100
David Zinger — Founder and Host, Employee Engagement Network — @davidzinger
Gabe Moncada — Lead Solutions Engineer, NewsGator — @MoncadaGabe
Hyoun Park — Principal Analyst, Nucleus Research — @hyounpark
Jacob Morgan — Principal, Chess Media Group. Author, The Collaborative Organization — @jacobm
Jason Silberman — Marketing Director, WalkMe — @tstationblog
Jen O'Neil — Senior Engagement Manager, NewsGator — @jen0neil
Maria Ogneva — Head of Community, Yammer — @themaria
Megan Murray — Director of Collaboration Strategy, Moxie Software — @meganmurray
Paul Holman-Kursky — Marketing Manager, Badgeville — @Badgeville
Rajat Paharia — Founder and Chief Product Officer, Bunchball — @rajatrocks
Rich Blank — Pre-Sales Solutions & Strategy, Jive Software — @getrichieb
Ryan Rutan — Customer Marketing Manager, Jive Software — @ryanrutan
Sandy Carter — Vice President, Social Business Evangelism and Sales, IBM — @sandy_carter
Scott Date — Senior Product Manager, Adobe — @IScottDate
Shane Closser — VP Worldwide Practice Head of Customer Experience Management, Virtusa — @srclosser
Tim Walters — Partner and Principal Analyst, Digital Clarity Group — @tim_walters
Tom Petrocelli — Social Enterprise Senior Analyst, ESG — @tompetrocelli
All experience levels are welcome to join in, just tweet all questions and/or responses throughout the Tweet Jam. By using the #SocBizChat hashtag, messages will automatically become part of the discussion.
Tweet Jam Participation Guidance
Twitter is a highly flexible medium. In order to keep the discussion useful to all, participants should follow the following guidelines:
1. Introduce themselves with their first #SocBizChat tweet. Include name, job title and organization.
2. Subsequent tweets must start with the question number being responded to and the #SocBizChat hashtag. For example, "@bigbird Q5 We very much believe sentiment analysis works #SocBizChat "
3. Please don't pitch products or services; stay knowledge focused
4. Keep the discussion professional, but informal
5. Remember that this is a public chat — be thoughtful
About CMSWire
The CMSWire.com web magazine, published by Simpler Media Group, Inc., focuses on customer experience management, social business and information management practices and tools. The publication was founded in 2003 and currently has more than 300,000 monthly readers.