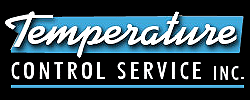 Irmo, SC (PRWEB) March 24, 2013
Temperature Control Service, an air conditioning contractor, wants to promote preventative maintenance and inspections on air conditioning systems this spring to prepare for the summer months. Temperature Control Service has been serving Columbia and the surrounding areas with the best air conditioning and heating replacement and repair services for over 25 years. Before the summer heat puts air conditioning units to work, spring is the time to get inspections and preventative maintenance done.
Temperature Control Service suggests that maintenance and inspections include lubricating motors, tightening electrical connections, changing air filters, washing coils and the outside unit, cleaning condensate lines and pans, and checking refrigerant pressures. Taking these steps would ensure proper system operation for the best cooling and efficiency.
These measures also improve the indoor air quality of the home. Spring is also prime allergy season and the air inside the home can carry allergens just as the air outside. Cleaning filters can alleviate many of the symptoms allergy sufferers experience in their homes.
Homeowners can call Temperature Control Service for inspections and maintenance at (803)781-1566. They provide repair and service for all the major brands, including Rheem, Honeywell, Carrier and Trane.
About the company:
Temperature Control Service was established in 1986. They provide the best in air conditioning repair, air conditioning replacement and central air systems service. As heating contractors they also provide furnace repair and service. They service all makes and models for customers throughout Columbia and the surrounding areas. All work is 100% guaranteed. The technicians at Temperature Control Service are fully licensed, bonded and insured. For more information visit their website at http://www.temperaturecontrolservice.com/.