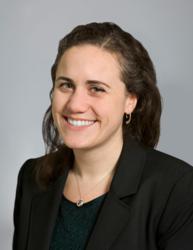 Norwood, MA (PRWEB) March 28, 2013
Infinata's BioPharm Insight™ is pleased to announce that Christine Livoti was selected to receive a fellowship to attend the National Press Foundation's second annual program on "Obesity Issues 2013" in Aurora, Colo., April 28 – May 1. The program is sponsored by the Anschutz Health and Wellness Center at the University of Colorado Anschutz Medical Campus in Aurora, Colo.
Christine is a member of BioPharm Insight's global team of investigative journalists who provide subscribers with a daily stream of proprietary intelligence predicting market-moving events 6-24 months in advance. BioPharm Insight offers the global biopharmaceutical community a unique combination of business intelligence, market analytics, key industry contacts, and award-winning independent investigative journalism.
She combines biopharmaceutical industry and business expertise. Christine has worked with NABsys, the Slater Technology Fund, and Landmark Ventures. She graduated from Brown University with a Bachelor's and Master's degree in Biology. Christine has published her research in tissue engineering. In addition to Obesity, Christine's coverage areas include HCV, HIV, Diabetes, Melanoma, Basal Cell Carcinoma, Dermatology, Cosmetics/aesthetics, Sequencing Technology and Diagnostics.
Since 1976, the National Press Foundation has provided professional development opportunities to more than 5,000 editors, producers and reporters, helping them to better understand and explain the impact of public policy on readers and viewers.
Linda Topping Streitfeld, Director of Programs for the National Press Foundation, said, "Based on Christine's experience in covering obesity and related issues, we know she will make an outstanding contribution to the program."
This is Christine's second fellowship win this year: In February she was chosen from among a record number of applicants to receive a Fellowship from the Association of Health Care Journalists, a 1300-member independent, non-profit organization dedicated to advancing public understanding of health care issues.
Learn how BioPharm Insight can help you find new business opportunities by starting a free trial today.
About BioPharm Insight
BioPharm Insight is the definitive guide to the global biopharma community. BioPharm Insight provides subscribers with an information edge by combining the most comprehensive real-time database of companies, drugs, contacts, M&A and licensing deals, forecasts and clinical trial data with proprietary forward-looking intelligence uncovered by an independent team of investigative journalists months or even years before it breaks in mainstream media. To learn more, visit http://www.biopharminsight.com. Follow BioPharm Insight on LinkedIn and Twitter.
About Infinata, Inc.
Infinata provides personalized technology solutions to turn information into insight. Services include a comprehensive BioPharm Solutions Suite, unique Wealth Prospecting tools and innovative Custom Data Services. Infinata is a part of Mergermarket, a Financial Times Group company and a division of Pearson plc. To learn more, visit http://www.infinata.com.