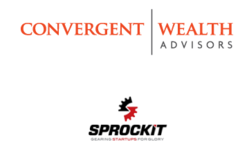 Together, Mr. O'Sullivan and Mr. Humphrey are presenting practical knowledge to aid entrepreneurs in defining and achieving their definition of success.
Los Angeles, CA (PRWEB) March 26, 2013
Exit planning expert Denis O'Sullivan, managing director at Convergent Wealth Advisors, will prep entrepreneurs on understanding the lifecycle of a start-up and help define personal success before, during, and after the sale of the business. Specifically, Mr. O'Sullivan will lead a panel of entrepreneurs who will speak on the key steps required for a successful business sale. From decades of experience, he reveals, "Above all, you must embrace the idea of building and connecting with the right deal team along the way. With that deal team in place, the entrepreneur is properly positioned for a win-win outcome at the time of a sale." O'Sullivan warns that, all too often, entrepreneurs are caught in a sale without knowing the real value of their enterprise. "Defining success for the entrepreneur is both personal and financial, and should be thought through early in the business lifecycle—not just when a selling opportunity arises. A good ending depends on a good beginning," states O'Sullivan.
Accompanying Mr. O'Sullivan will be Doug Humphrey. Mr. Humphrey is a serial entrepreneur with more than eight start-up companies under his belt, including early Internet provider, Digex, and Core Location, the builder of the largest datacenters in the world. Mr. Humphrey, too, has experienced the realities of success and failure, and with this knowledge has become an invaluable resource to the start-up community. He imparts his hard-won knowledge through a non-profit entrepreneurship teaching organization called EFG (Entrepreneurs for Growth).
Together, Mr. O'Sullivan and Mr. Humphrey are presenting practical knowledge to aid entrepreneurs in defining and achieving their definition of success. Look for them on April 10, 2013, at the SPROCKIT Lounge/NAB Show location T132 in the Las Vegas Convention Center. Their presentation is scheduled from 11:30 a.m. to noon. Convergent Wealth Advisors is proud to be a silver sponsor of SPROCKIT.
About Convergent Wealth Advisors
Convergent Wealth Advisors is a recognized industry leader in wealth management, advising on over $10 billion in assets (as of December 31, 2012). Convergent provides investment consulting services and customized wealth management solutions to ultra-high net worth individuals and family offices with investable assets of $10M and more. Independence by Convergent™ is a division of Convergent focused on servicing clients with $500,000 and more in investable assets.
Convergent has offices in Washington, DC, Los Angeles, New York, and Portland, OR.
Media Contact: Douglas Wolford | 301.284.1112 | Doug.Wolford(at)ConvergentWealth(dot)com.
Non-deposit investment products are not FDIC insured, are not deposits or other obligations of Convergent Wealth Advisors, are not guaranteed by Convergent Wealth Advisors and involve investment risks, including the possible loss of principal.
Convergent is a majority-owned subsidiary of Convergent Capital Management, which is a subsidiary of City National Corporation (NYSE:CYN), the parent company of City National Bank.