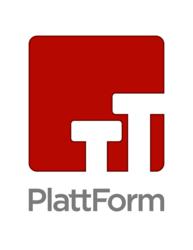 Competition for recruiting online and adult learners is higher than it's ever been.
Lenexa, KS (PRWEB) March 25, 2013
PlattForm, a leading provider of comprehensive marketing and enrollment-management services to colleges and universities, will present at the Online Consortium of Independent Colleges & Universities (OCICU) 7th Annual Conference, held April 4-5 in Chicago, Ill. The focus of this year's event is "Engaging the Future of Online Learning."
Since online and adult programs are rapidly growing and gaining popularity among prospective students, PlattForm's Executive Director of Business Development, Aaron Edwards, will present "Real Facts, Real Expectations: What You Need to Know to Succeed with an Adult/Online Enrollment Marketing Plan."
The purpose of the presentation is to provide attendees with actionable insights so they can develop a marketing plan that boosts enrollments for their online programs.
"Competition for recruiting online and adult learners is higher than it's ever been," said Edwards. "Institutions of all types and sizes have realized this is where the market is moving, but effectively enrolling this niche group of students requires a unique marketing approach."
Specifically, attendees will learn how to:

Structure curricula type and degree level to maximize the reach and appeal of their programs
Build a successful enrollment marketing strategy that targets adult and online learners
Evaluate inquiry-to-rep ratios, conversion timelines and changes in the marketplace to effectively determine conversion rates
For more information about PlattForm's presentation or sponsorship of the OCICU Conference, please contact Melissa Cowan, Communications Specialist, at melissa.cowan(at)plattformad(dot)com or 913.254.6939.
About PlattForm
Since 1989, PlattForm (PlattFormAd.com) has set the standard of excellence in providing marketing services and enrollment solutions for colleges and universities, worldwide. The firm, headquartered in suburban Kansas City, boasts an internal staff of more than 550 industry experts. As thought leaders in post-secondary education, PlattForm has helped over 4,000 colleges and universities improve the lives of millions of individuals. Specialties include search engine marketing; interactive lead generation; online marketing; traditional media placement and creative services.