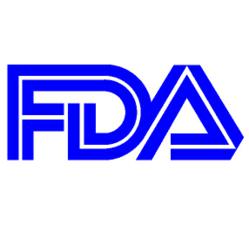 As a result of the switch from dietary supplements to conventional beverages, Monster Beverage Corporation will have to change its products' labeling to ensure it complies with U.S. FDA Food Labeling Regulations.
Hampton, Virginia (PRWEB) March 25, 2013
Monster Beverage Corporation, producers of Monster Energy Drinks, recently announced that it will begin marketing Monster Energy Drinks as "beverages" as opposed to "dietary supplements." (Meier, Barry) Registrar Corp examines the U.S. FDA Regulations for Food Labels and Dietary Supplement Labels. Although the formulation will likely remain the same, the change in product classification will have profound effects on the manner in which the product is regulated by the FDA in the United States.
Food products (including supplements) are regulated under the Federal Food, Drug & Cosmetic Act (FDCA). FDCA defines "food" as "articles used for food or drink for man or other animals, chewing gum, and articles used for components of any such article." The Dietary Supplement Health and Education Act of 1994 clarified dietary supplements as a distinct category within "food" and specified particular requirements for labeling and claims. By definition, a dietary supplement is a product that "contains one or more of the following: a vitamin; mineral; herb or other botanical; amino acid; dietary substance for use to supplement the diet by increasing total dietary intake; or a concentrate, metabolite, constituent, extract or combination of any the aforementioned; is intended for ingestion as a tablet, capsule, powder, softgel, gelcap, or liquid form, or if not intended for ingestion in such a form, is not represented as conventional food and is not represented for use as a sole item of a meal or of the diet" (FD&C Act Sec 201(ff)).
Certain liquid products fall into a regulatory "gray area" in that they are intended to supplement the diet with ingredients such as vitamins, but resemble conventional beverages in serving size and taste. In 2009, the U.S. Food and Drug Administration (FDA) published a guidance document to clarify the agency's thinking regarding the appropriate classification for such products." FDA also expressed concern regarding the safety of novel ingredients being used in supplement products, as "dietary ingredients" are not subject to food additive regulation. Products represented as conventional foods do not meet the statutory definition of a dietary supplement and instead have to meet the regulatory requirements that apply to conventional foods.
Factors named by FDA as those that may cause a product to be represented as a conventional food, instead of a dietary supplement, include the following:

Packaging/Labeling statements
Volume in which they are intended to be consumed
Product or Brand Name ("beverage," "drink," "water," "juice")
Packaging in bottles or cans similar to those in which single or multiple servings of beverages like soda and bottled water are sold
Recommended conditions of use
FDA's draft guidance in 2009 has not been finalized. The beverage industry must ensure that they market their products in the appropriate category. FDA has published Warning Letters to manufacturers mislabeling conventional beverages as dietary supplements. Monster Beverage Corporation is one of many companies that are revising the marketing and labeling of their products.
As a result of the switch from dietary supplements to conventional beverages, Monster Beverage Corporation will have to change its products' labeling to ensure it complies with U.S. FDA Food Labeling Regulations, including the use of a Nutrition Facts Chart in place of the current Supplement Facts Chart. In addition, FDA has certain regulations for structure/function claims on conventional foods and beverages that are different for dietary supplements. Monster Beverage Corporation will also now have to comply with FDA's food additive regulations, from which dietary ingredients in supplements are exempt. Certain conventional beverages must also comply with FDA's HACCP regulations.
Registrar Corp's team of Regulatory Advisors can help you identify the U.S. FDA food, beverage, and supplement labeling regulations that may apply to your particular product and how FDA has enforced those requirements. For more information about FDA Beverage Regulations or any FDA regulation, please contact Registrar Corp 24/7 at http://www.registrarcorp.com/livehelp or call us at +1-757-224-0177. Additionally, Registrar Corp's nineteen global offices provide multilingual regulatory assistance to exporters.
About Registrar Corp: Registrar Corp assists companies with U.S. FDA regulations. Founded in 2003, the company has assisted more than 30,000 companies to comply with FDA requirements. With 19 global offices, Registrar Corp's team of multilingual Regulatory Specialists is available to assist you. For immediate assistance with U.S. FDA Regulations, phone Registrar Corp: +1-757-224-0177 or receive online Live Help from our regulatory specialists.