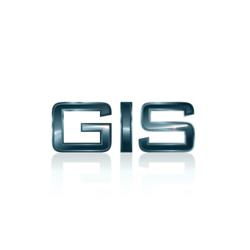 Chapin, SC (PRWEB) March 26, 2013
GIS' webinar on EEO compliance has been awarded recertification credit pre-approval by the HR Certification Institute.
The webinar, titled "A Final Consensus on Criminal Background Checks and Equal Employment Opportunity," addresses the EEOC's stance on criminal background checks and how to build a screening policy that balances a company's needs with the EEOC's guidance. Because of the webinar's pre-approval status, individuals who attend who hold a Professional in Human Resources (PHR®), Senior Professional in Human Resources (SPHR®), Global Professional in Human Resources (GPHR®), Human Resources Business Professional (HRBP™) and/or Human Resources Management Professional (HRMP™) can earn one hour of general credit towards re-certification of their credentials.
"The EEOC's guidance does not require employers to abandon background screening; it does require employers to use care in choosing what background checks to run and how to make decisions based on them," said Chris Lemens, EVP and General Counsel for GIS and the writer and presenter of the webinar. "The EEOC's guidance is directed toward EEOC staff attorneys. My goal is to help employers turn that guidance into a practical process that they can actually carry out."
In addition to the EEO compliance webinar, which does not require you be a client to attend, GIS clients are privy to a number of compliance tools. The most prominent of these is the Background Screening Regulations site, an interactive map maintained by in-house legal and compliance staff to communicate the most current background screening requirements at a federal and state level. GIS also offers the International Screening Information System which communicates background screening requirements at the international level, plus updates communicated directly to clients as necessary.
Anyone interested in participating in the webinar can visit http://www.geninfo.com/news/WEBINAR-Backgrounds-and-EEO.asp to sign up. The next session of "A Final Consensus on Criminal Background Checks and Equal Employment Opportunity" occurs Tuesday, April 16 at 3:00 ET/2:00 CT.
About GIS (General Information Services, Inc.)
GIS is a nationally accredited background screening company that has been providing screening services since 1966. In recent years, GIS has grown to serve thousands of customers nationwide by providing comprehensive national and international background check solutions, talent acquisition solutions and industry-specific services. For more information about GIS and its products or services, visit http://www.geninfo.com.