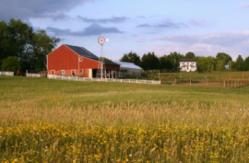 The proposal would establish new FDA requirements for domestic and foreign farms that grow, harvest, pack, or hold raw or unprocessed fruits and vegetables for human consumption in the United States
Hampton, Virginia (PRWEB) March 27, 2013
The U.S. Food and Drug Administration (FDA) recently issued a lengthy proposed rule regarding standards for produce safety. The proposal would establish new FDA requirements for domestic and foreign farms that grow, harvest, pack, or hold raw or unprocessed fruits and vegetables for human consumption in the United States. It would subject farms to a new 21 CFR Part 112 that establishes "science-based minimum standards" to target microbial hazards that arise with fruits and vegetables.
The FDA standards for produce safety focus mainly on microbiological hazards. Although FDA recognizes the potential for chemical, physical, or radiological contamination of produce, the proposed rule explains that these hazards are relatively rare and do not fit in with the agency's risk-based approach to improving produce safety. The FDA sees the microbial contamination of produce as a significant public health concern necessitating regulation.
The proposed produce rule covers only fruits and vegetables grown for human consumption in their raw or "natural," unprocessed state. Foods that are rarely consumed raw, intended for personal or on-farm consumption, or destined for commercial processing that adequately reduces the presence of microorganisms of public health concern would not qualify as "covered produce," and consequently would not be subject to the proposed rule.
FDA proposes to set standards associated with identified routes of microbial contamination of produce, including:
(1) Agricultural water – this portion includes several provisions, which include requiring that all agriculture water be safe and of adequate sanitary quality for its intended use. The proposed rule also requires the treatment of agricultural water if you know or have reason to believe that the water is not safe and of adequate sanitary quality for its intended use, including requirements for treating such water and monitoring its treatment.
(2) Biological soil amendments of animal origin – this portion establishes, among other things, the requirements for treatment of biological soil amendments of animal origin with scientifically valid, controlled, physical and/or chemical processes or composting processes that satisfy certain specific microbial standards. It also prohibits the use of human waste for growing covered produce except in compliance with EPA regulations for such uses or equivalent regulatory requirements.
(3) Domesticated and wild animals – this portion applies to animals that graze or work in fields where produce is grown and there is reasonable probability they may contaminate the produce. The rules requires, at a minimum, an adequate waiting period between grazing and harvesting for covered produce in any growing area that was grazed, and measures to prevent the introduction of known or reasonably foreseeable hazards into or onto covered produce.
(4) Equipment, tools and buildings - this portion establishes requirements related to equipment and tools that contact covered produce and instruments and controls (including equipment used in transport), buildings, domesticated animals in and around fully-enclosed buildings, pest control, hand-washing and toilet facilities, sewage, trash, plumbing, and animal excreta.
(5) Worker training – this portion establishes qualification and training requirements for all personnel who handle (contact) covered produce or food-contact surfaces and their supervisors and requires documentation of required training.
(6) Health and hygiene – this portion establishes hygienic practices and other measures needed to prevent persons, including visitors, from contaminating produce with microorganisms of public health significance.
(7) Sprouts – this portion establishes measures that must be taken for the growing, harvesting, packing, and holding of sprouts. It also requires that companies test the growing environment for Listeria spp. or L. monocytogenes and each production batch of spent irrigation water or sprouts for E. coli O157:H7 and Salmonella species and take appropriate follow-up actions.
While FDA is not proposing to require farms to conduct an operational assessment or develop a food safety plan, the FDA does recommend that farms do so, because this could help farms be more effective in protecting the safety of their produce.
In implementing a final rule based on this proposed rule, FDA intends to provide equal treatment in the application, compliance, and enforcement of the proposed standards for foreign and domestic facilities. Recognizing that foreign farms in some countries may have difficulty in understanding the rule's applicability to them, FDA will partner with stakeholders to identify areas for outreach and technical cooperation to achieve greater understanding of the proposed provisions. Consistent with section 419(c)(2) of the FD&C Act, in proposed subpart P, FDA will establish a procedure whereby a State or foreign country could request a variance from one or more requirements proposed in the rule.
For more information about U.S. FDA Proposed Produce Safety Rule or any FDA regulation, please contact Registrar Corp 24/7 at http://www.registrarcorp.com/livehelp or call us at +1-757-224-0177. Registrar Corp's nineteen global offices provide multilingual regulatory assistance to exporters.
About Registrar Corp: Registrar Corp assists companies with U.S. FDA regulations. Founded in 2003, the company has assisted more than 30,000 companies to comply with FDA requirements. With 19 global offices, Registrar Corp's team of multilingual Regulatory Specialists is available to assist you. For immediate assistance with U.S. FDA Regulations, phone Registrar Corp: +1-757-224-0177 or receive online Live Help from our regulatory specialists.