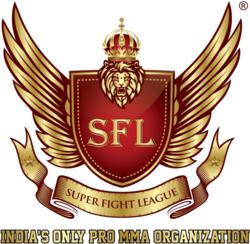 I am extremely excited about partnering with Mountain Dew. The brand has always stood for fearlessness and adventure. I am sure that our journey together in SFL would be full of spirit, courage and good sportsmanship. .. - Raj Kundra
New Delhi, India (PRWEB) March 25, 2013
Where there is action, there is Mountain Dew. Known for its bold, daring, fearless persona, Mountain Dew has joined hands with Super Fight League, the first India-based Mixed Martial Arts property founded by Raj Kundra. The association brings alive the brand philosophy of 'Darr Ke Aage Jeet Hai' as the new season of Friday Fight Nights commences on 29th March 2013 in Mumbai.
Mountain Dew has always supported extreme sports that test the true strength and spirit of the mind and body. As a brand, it has constantly identified itself with energy, bravado and fortitude. This association with Super Fight League is a perfect fit as the sport symbolizes courage and hard work; all for the glory of achievement and reward.
In this exhilarating season, MMA warriors from all across the globe will come together in a legendary battle for the ownership of the Championship Title belt and the honor of being known to all as the Super Fight League World Champion. Tapping the potential of SFL, Fighting Spirit the leading international fight sport distribution giant has signed on a two-year partnership and worldwide media rights for the content owned by SFL. 11 title belts, 8 for males and 3 for female weight categories have been announced this season; heating up the ring and intensifying the battle.
Ruchira Jaitly, Category Director- Flavours, PepsiCo India said, "Mountain Dew is proud to partner with the Super Fight League. The brand has always aimed at inspiring people to be fearless and believing in their convictions. Celebrating the spirit of confronting fears to win, Mountain Dew's 'Darr Ke Aage Jeet Hai' philosophy has always urged consumers to shrink their fears, move ahead with a self- belief and explore new boundaries. The brand enjoys high salience in the Indian market via an engaging platform of experiencing action sports like never before. Super Fight League brings together wonderful athletes from the entire world to showcase their talent and we are hopeful of an exciting season ahead."
"I am extremely excited about partnering with Mountain Dew. The brand has always stood for fearlessness and adventure. I am sure that our journey together in SFL would be full of spirit, courage and good sportsmanship. The long haul for victory, the 'can-do' attitude of the brand is in perfect keeping with the motto of Super Fight League. Martial Art is an inspiring sport. It seeks to tell everyone what can be achieved with a 'never-say-never' attitude and hard work. Super Fight League was our way of celebrating this sport and the athletes that follow it. We are looking forward to a great partnership with Mountain Dew for the upcoming SFL season", commented Raj Kundra, Co-Founder, Super Fight League.
Catch the Friday Fight Nights live on Star Sports, Star Sports 2 and youtube.com/sfl, 9 Pm onwards starting 29th March, every alternate Friday
About PepsiCo India
PepsiCo entered India in 1989 and has grown to become the country's largest food and beverage business. One of the largest multinational investors in the country with an investment of over $1 billion, PepsiCo India has built an expansive beverage and snack food business supported by 36 beverage bottling plants, (13 company & 23 franchisee owned) and 3 food plants. Our state-of-the-art manufacturing plants produce a range of products from treats to healthy eats that deliver joy as well as nutrition to the consumers. PepsiCo India's extensive portfolio includes iconic brands like Pepsi, Lay's, Kurkure, Tropicana 100%, Mountain Dew, Gatorade, Quaker, and young but immensely popular and fast growing brands such as Nimbooz and Aliva.
PepsiCo India's employees are driven by the company's global commitment to sustainable growth, Performance with Purpose (PWP), which works on four planks of replenishing water, partnering with farmers, waste to wealth and healthy kids. In 2009, PepsiCo India achieved a significant milestone, by becoming the first business in the PepsiCo global system to achieve 'Positive Water Balance' (PWB), a fact validated by an independent audit. For more details on PWB and PWP, please visit http://www.pepsiindia.co.in/CSR/replenishingwater.aspx
About PepsiCo
PepsiCo offers the world's largest portfolio of billion-dollar food and beverage brands, including 19 different product lines that each generates more than $1 billion in annual retail sales. Our main businesses - Frito-Lay, Quaker, Pepsi-Cola, Tropicana and Gatorade - also make hundreds of other nourishing, tasty foods and drinks that bring joy to our consumers in more than 200 countries. With annualized revenues of nearly $60 billion, PepsiCo's people are united by our unique commitment to sustainable growth, called Performance with Purpose. By dedicating ourselves to offering a broad array of choices for healthy, convenient and fun nourishment, reducing our environmental impact, and fostering a diverse and inclusive workplace culture, PepsiCo balances strong financial returns with giving back to our communities worldwide. In recognition of its continued sustainability efforts, PepsiCo was named for the third time to the Dow Jones Sustainability World Index (DJSI World) and for the fourth time to the Dow Jones Sustainability North America Index (DJSI North America) in 2009. For more information, please visit http://www.pepsico.com
About Super Fight League
Super Fight League is Asia's leading Mixed Martial Arts organization with shows appearing on ESPN STAR sports. Over the past decade, with the guidance of state athletic commissions throughout the United States, Mixed Martial Arts has developed from a spectacle into a highly respected sport with a global audience. Major fights between world-renowned Mixed Martial Arts superstars are among the most popular sporting events of the year, surpassing pay-per-view records of boxing and professional wrestling.
Sports fans around the World have made their voices heard, they want a sense of real competition when they watch sports, and MMA delivers. The Super Fight League brings Mixed Martial Arts to India and it brings it the world through its partnership with YouTube.com. MMA fans can catch all Super Fight League event live and for free on TV in India and YouTube elsewhere in the world.
Raj Kundra and Sanjay Dutt founded super Fight League in 2012. Both men are proven leaders in Sports and Entertainment in India and both are well respected and successful Entrepreneurs. Collectively they have become dominant forces in India's Bollywood and Cricket scene and now Mixed Martial Arts.
Website: http://www.superfightleague.com
YouTube: YouTube.com/SFL
Twitter: Twitter.com/TheFightLeague
Facebook: Facebook.com/SuperFightLeague
Media Contact:
Ingrained Media: Bob(at)ingrainedmedia(dot)com