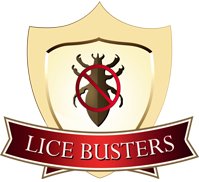 Lice Busters - America's #1 Lice Treatment Brand
New York, New York (PRWEB) March 23, 2013
Lice Busters, one of the leaders in the lice removal industry known for its all natural lice treatment and lice products, is promoting its recent Hollywood debut as the go-to lice service in "I Don't Know How She Does It," a film staring Sarah Jessica Parker. Available online at http://www.LiceBustersnyc.com, the head lice treatment company has been prominently featured in The New York Times, The Wall Street Journal, NPR, and CBS, among other top outlets, and is also a top choice among celebrities, private schools, and other clients requiring discretion.
"We were extremely excited to be featured in 'I Don't Know How She Does It,'" which captured both the hassle of dealing with the lice and our role as an effective, easy lice removal solution. Lice Busters has over 20 years of experience providing services such as head lice checks and all natural head lice treatments to celebrities, schools, summer camps, and other sensitive clientele, so Sarah Jessica Parker's high-powered financier fit right in," said Dalya Harel, Founder of Lice Busters.
A family-owned business based in New York City, Lice Busters' reputation for providing affordable, all-natural lice products and removal services has allowed the company to grow into a national franchise with serval locations across the United States. Lice Busters is actively encouraging prospective business owners to explore the lice removal company's franchising opportunities, and is even willing to contribute online and phone support to interested individuals, as well as financial assistance.
"As a business venture, owning a Lice Busters franchise is both lucrative and personally rewarding. Our franchise owners are able to benefit from our reputation as America's #1 head lice treatment service and proven business model, all while helping families and organizations get rid of lice. We see Lice Busters as a particularly sound venture for women looking to break into business ownership," Harel said.
Lice Busters' lice products are celebrated for being more effective than their harsh chemical counterparts, in addition to being more affordable priced. The company's All Natural Head Lice Treatment Lotion is a hypoallergenic solution that traps lice via natural enzymes for later combing. Available in 12.6 and 25.4 fl OZ bottles at just $19.95 and $24.95, respectively, the lotion can be used in conjunction with the company's German-constructed Head Lice Comb, priced affordably at $24.95. Lice Busters also sells All Natural Hair Thickener, to quicken the process of lice removal, and Head Lice Prevention Spray, and all of the company's lice products can be purchased in an economic family pack for just $49.95.
To learn more about Lice Busters, visit http://www.LiceBustersnyc.com or call 877-613-1143 to discuss the company's lice products or franchising opportunities, or to schedule a treatment in one of Lice Busters' child-friendly clinics.