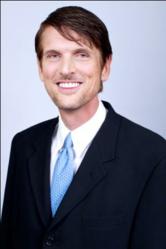 In each of the markets registering among our top 10, it is the combination of low supply, great historic affordability and low interest rates that are pushing these markets to VeroFORECAST's top performing positions,"
Santa Ana, CA (PRWEB) March 25, 2013
Veros Real Estate Solutions (Veros), an industry leader in enterprise risk management, collateral valuation services and predictive analytics, has announced that analysis of its data shows that the housing recovery is moving full steam ahead as we enter the second quarter of 2013. This is the conclusion of the company's VeroFORECAST real estate market forecast for the 12-month period ending March 1, 2014, updated quarterly and covering 955 counties, 316 metro areas, and 13,460 zip codes.
Veros' future home price index (HPI) forecast continues to show significant strengthening and improvement. The HPI indicates that, on average for the top 100 metro areas, Veros expects 2.2 percent appreciation over the next 12 months. This is the third consecutive quarter where the index has shown forecast appreciation. As of this forecast update, 75 percent of U.S. markets are expected to see appreciation, while 25 percent of the markets are expected to experience declining home prices.
Projected Five Strongest Markets*
1. Los Angeles-Long Beach-Santa Ana, CA +11.8%
2. San Francisco-Oakland-Fremont, CA +11.3%
3. Phoenix-Mesa-Scottsdale, AZ +10.8%
4. San Jose-Sunnyvale-Santa Clara, CA +10.5%
5. Midland, TX +9.9%
Projected Five Weakest Markets*
1. Atlantic City, NJ -4.2%
2. Poughkeepsie-Newburgh-Middletown, NY -3.0%
3. Gulfport-Biloxi, MS -2.3%
4. Pascagoula, MS -2.2%
5. Deltona-Daytona Beach-Ormond Beach, FL -2.1%
*Markets demonstrated are for residential real estate in major metro areas (typically greater than 300,000 residents) among single-family homes in the median price tier.
Each of Veros' projected five strongest markets for this quarter's update now have double-digit forecast appreciation, joining Phoenix, which as of last quarter's forecast was the first metro area since the market crash to appear on the forecast in the double-digit range. Also notable is California's emergence, taking over three of the top 5 spots including the top two positions. Moreover, although depreciating markets are still present, they are all essentially in the -2 to -4 percent range.
As of this quarter's VeroFORECAST update, California markets comprise seven of the top 10 forecast strongest markets. "This is the first time in a long time that California markets are forecast to do so well," remarks Eric Fox, vice president of statistical and economic modeling for Veros. "In each of the markets registering among our top 10, it is the combination of low supply, great historic affordability and low interest rates that are pushing these markets to VeroFORECAST's top performing positions," Fox notes.
The Los Angeles market is forecast to be the nation's top performer for the next 12-month period, with an upswing stemming from a significantly reduced housing supply that is down more than 70 percent from its 2007 peak. San Francisco, which appears in the second position of the forecast, is experiencing a serious housing shortage with supply down nearly 80 percent from its high in 2008. Although prices are still relatively high as compared to much of the U.S., local affordability has improved back to 2004 levels. San Jose appears as the fourth market in the top performers list, with upward pressure on pricing caused by a housing supply down 80 percent from its 2008 peak. Supply is actually back to what it was in the mid 2000s, fueling buyers to take advantage of an all-around good opportunity to buy.
Phoenix appears as the third market, breaking its top position streak from the four consecutive prior quarters. The market still continues to show strength, with its appreciation forecast remaining at a steady 10 percent. The Phoenix market revival is all about the drastically reduced housing supply, which has plummeted by 70 percent from its highest levels. Again, great affordability, low interest rates and low supply are equating to high demand, especially when coupled with a 6.7 percent unemployment rate (compared to the national rate of 7.8 percent). Rounding out the top five, Midland, Texas' unemployment rate is a very low 3.3 percent, a result of the area's booming oil sector-driven economy. Record low interest rates are also fueling the price increases there.
In addition to California, Arizona and Texas, Florida, Colorado, North Dakota, and Idaho are looking particularly strong. Seattle and Detroit are also forecast to recover nicely.
"Housing supply is a key differentiator between our top and bottom forecast performing markets," says Fox. "The majority of the poor performing markets are primarily in the Northeast portion of the U.S. and we're seeing pockets of the South that are forecast to be weak, especially Mississippi and Alabama."
Mortgage delinquencies have jumped in Atlantic City, which was damaged by Hurricane Sandy late last year, and unemployment is a very high 14.1 percent. These factors are contributing to Atlantic City's being VeroFORECAST's expected worst performing market. Foreclosures, high mortgage delinquency and unemployment rates ranging from 7.8 to 8.5 percent are commonalities among the remainder of the bottom five markets.
"What we're seeing from here is that the recovery in the housing market is forecast to continue to accelerate and do so quite significantly in comparison to the previous quarter," Fox says. "We have consistently said that the recovery would be lengthy and gradual over the past year, which it has been, while many others have been focused on the shadow inventory pulling the housing market back down and creating another recession. Now we are finally over the hump, with appreciation being the forecast norm and with fewer markets forecast to show signs of weakness. The number of 'weak' markets is now consistent with what we would consider to be a healthy and recovering market" he says.
About Veros Real Estate Solutions
Veros Real Estate Solutions, a proven leader in enterprise risk management and collateral valuation services, uniquely combines the power of predictive technology, data analytics and industry expertise to deliver advanced automated decisioning solutions. Veros products and services are optimizing millions of profitable decisions throughout the mortgage industry, from loan origination through servicing and securitization. Veros provides solutions to control risk and increase profits including automated valuations, fraud and risk detection, portfolio analysis, forecasting, and next-generation collateral risk management platforms. Veros is headquartered in Santa Ana, Calif. For more information, please visit http://www.veros.com or call (866) 458-3767.
About Eric Fox, VP of Statistical and Economic Modeling:
Eric Fox received his M.S. in Statistics and B.S. in Mathematics and Economics from Purdue University, and has more than 22 years of industrial experience in statistical and econometric modeling, probabilistic life methodology development, statistical training, probabilistic design software development, and probabilistic financial/competitive analysis. Fox has published more than 20 technical papers on probabilistic and statistical methods.
Additional forecasts for other U.S. markets available to the press upon request.