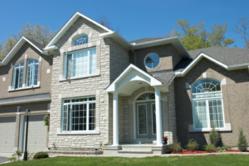 Homeowners get turned down for a low market value and don't know they qualify for the HARP program.
Columbus, OH (PRWEB) March 25, 2013
Equity Resources, Inc., an Ohio HARP mortgage lender, reports that 2012 was a landmark year for the Obama administration's Home Affordable Refinance Program (HARP). Modifications in late 2011 made the program more accessible to both lenders and borrowers attempting to fight back against recession-induced mortgage-value declines, resulting in skyrocketing numbers of HARP-assisted and HARP-eligible borrowers. A recent USA Today article marks the number of HARP borrowers in 2012 at more than 1.1 million, an increase by more than twofold from the previous year. And Ohio just happened to be among the states that saw the greatest economic rebound in terms of refinancing success.
In the most recent HARP Refinance Report by the Federal Housing Finance Agency (FHFA), which covers all activity in 2012, Ohio HARP loans increased by 2,078 in December from the previous month to a total of 34,332 for the calendar year. Nationally, this put Ohio in the top ten of HARP loans per state in 2012.
Also on a nationwide scale, there were 1,074,754 refinances for Fannie Mae and Freddie Mac loans in 2012. The majority of these, 640,460 to be exact, came for Fannie Mae loans, which is what Equity Resources deals in.
In related news for underwater borrowers in Ohio, data and analytics company CoreLogic released a mid-January study that reports a total of 633,211 homes with or near negative equity out of a total of 2,152,771 mortgages in the state. This means that with more than 25 percent of Ohio refinance borrowers at or near negative equity, there are plenty of folks in the Buckeye state who could benefit from the massive relief being offered by HARP.
Click HERE to see if you are eligible for the HARP program.
"Homeowner awareness is the biggest obstacle," says Equity Resources' President Ed Rizor. "Some companies do not use the HARP program. Homeowners get turned down for a low market value and don't know they qualify for the HARP program. We take the time to listen and talk to the homeowner and explain the HARP program and the benefits."
An unawareness of the value of HARP is a key reason why many eligible borrowers aren't cashing in on huge savings. Take, for example, the $645 per month that one family is saving by working with Rizor and his Ohio HARP lending team. And they aren't the only ones cashing in big.
This trend of utilizing the now-more-accessible services of HARP should only continue to grow in 2013 as more underwater borrowers become aware of a service that could save them from demanding mortgage situations. And considering the dramatic success and increase in popularity of the program in 2012, Rizor and his staff are anticipating a high volume of underwater borrowers in need of Ohio HARP lending.
As for newcomers to the HARP program, Rizor ensures that Equity will make the process as simple as possible. "Our goal is to provide such a high level of customer service that we leave each customer a raving fan," Rizor says. "We make the refinance process quick and easy."
About HARP
The Home Affordable Refinance Program was modified in October 2011 following an agreement between the Federal Housing Finance Agency (FHFA), Fannie Mae, and Freddie Mac, making it simpler for mortgage lenders to aid HARP-eligible borrowers with refinancing.
The Home Affordable Refinance Program (HARP) is designed to assist responsible borrowers with streamline refinancing. This means that borrowers who have been up to date with their mortgage payments but have seen a decline in their home value are given refinancing aid.
According to the Obama administration, HARP will save homeowners $250 a month on average in mortgage payments. The administration also predicts that HARP will help 4-5 million underwater homeowners.
These are the qualifications borrowers must fit to be eligible for HARP 2.0:
1) Their first mortgage loan is owned or guaranteed by Fannie Mae or Freddie Mac.
2) The loan was sold to Fannie Mae or Freddie Mac before May 31, 2009.
3) They have to be current on their mortgage payments.
4) Must owe more than your home is worth, or is there minimal equity in your home.
5) All mortgage payments made on time in the last 6 months.
6) No sixty (60) day late payments in the past 12 months.
About Equity Resources, Inc.:
Equity Resources is a direct Fannie Mae seller/servicer, FHA non-supervised delegated mortgagee, USDA lender and VA automatic approval lender. The company is celebrating its 20th year improving the lives of families and has a proven track record, holding an A+ Rating with the Better Business Bureau.
Equity Resources originates, processes, underwrites, closes and funds its own loans. This independent level of control over the entire process eliminates unnecessary steps and establishes a quick, smooth process for the customer.
For information about getting a HARP mortgage in Ohio, please call Equity Resources, Inc. directly at 888-808-4976. Equity Resources is licensed by the State of Ohio Department of Commerce, Division of Financial Institutions (MB.800302) and Nationwide Mortgage Licensing System (1579).