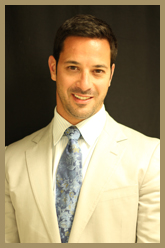 Dual-plane technique is a set-up for disaster in my opinion. . . The Cold-Subfascial technique allows strong enduring support
Miami, FL (PRWEB) March 25, 2013
In a newly released video, renowned plastic surgeon Rian A. Maercks M.D. describes the technical differences in his elite breast augmentation technique, the Cold-Subfascial Breast Augmentation. This video is unique as it is the first time that surgical footage of the Cold-Subfascial Breast Augmentation has been publicly released and it is all from raw footage caught on innovator Dr. Rian A. Maercks' helmet camera.
The Cold-Subfascial approach, as Dr. Maercks explains it, differs radically from conventional techniques such as the commonly used "dual-plane" technique. "Dual-plane technique is a set-up for disaster in my opinion. A small fraction of the superior implant is under muscle and the entire rest of the implant is subfascial with no support. This leaves a strong muscle to push the implant through weak breast tissue and skin creating the ever so common 'down and out' appearance. The Cold-Subfascial technique allows creation of a strong enduring bra inside the breast that allows me to sculpt" the result to beautifully fit the patient." Dr.Maercks creates this brassiere out of the pectoral fascia which is displayed in the video as he delicately separates his prized fascia from the muscle using only sharp technique and no electrocautery hence the "cold" in the name of this procedure.
This video allows a more concrete understanding of the latest advancement in breast augmentation surgery that is buzzing around the mouths of celebrities and chat rooms everywhere. Dr. Maercks hopes that the video will help develop a better understanding that the pectoral fascia is a valuable structure in breast augmentation surgery.