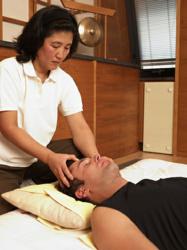 Scottsdale, AZ (PRWEB) March 26, 2013
Every massage therapist in this economy is looking for more clients. And the longstanding tradition for many practitioners in attracting new clients has been through word-of-mouth marketing and referrals.
"The bulk of my clients come from just doing one good job at a time and getting referrals," says Steve Lynch of Hands on Massage in Alamosa, Colo.
But what if you're just starting out and finding it hard to attract new clients? What does it take to begin attracting, retaining and growing a loyal client base?
The answer is through effective e-mail marketing, which can not only increase your clientele numbers, but also spread the work about your business.
Here are five tips to help your practice conduct an effective e-mail marketing campaign:
1. Compile a mailing list and select a reputable e-mail marketing provider.
The most effective ways to collect e-mail addresses from people who actually want to receive info from you are through a newsletter sign-up form on your Web site, through networking groups and in-person conversations with prospective clients. This growing list can then be used to distribute professional-looking newsletters and messages through e-mail marketing providers such as Constant Contact, iContact and MailChimp.
2. Create a great subject line.
Subject lines are very important to the success of your email marketing campaign. According to Chadwick Martin Bailey, a Boston-based customer market research firm, 64 percent of people say they open an email because of the subject line.
3. Include an image inside the email.
Images entice people to take action and become clients. According to inbound marketing software provider HubSpot, 65 percent of people prefer emails that contain mostly images, versus 35 percent who prefer mostly text.
4. Send your marketing email on Monday at 9 a.m.
Email marketing firm eROI discovered that messages sent on Mondays at 9 a.m. have the highest click-through rate compared to any other day or time.
5. Include a coupon or discount.
A 2012 survey on marketing emails by Blue Kangaroo, a deal-aggregator Web site, found that seven in 10 people say they used a coupon or discount they had learned about through a marketing email during the prior week.
By following these five tips, your massage practice will be well on its way to growing and supporting a loyal client base!
Learn how massage scheduling software from Appointment-Plus can further help increase your client base.