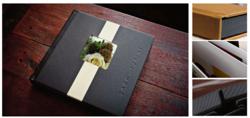 It's important for us to maintain as much control as possible in the process to ensure that the quality is not lost and we're able to deliver exactly what the client wants - something unique that captures and represents them well
Atlanta, GA (PRWEB) March 23, 2013
There's a photography company in Atlanta that gives a great experience with high-end products, creating unique art pieces for the home. Shutter Sweet Photography is that company! They've been growing and have announced new product offerings for their clients this year that you will be challenged to find anywhere else! Whether in need a wedding photographer or just looking for a photographer to capture new family milestones, Shutter Sweet Photography provides amazing artwork for the home.
Shutter Sweet Photography's mission is to produce excellence in every aspect of the company – through technical skill, customer service, creativity and high-end, unique products that will leave clients with wonderful lasting memories and archival artwork to be cherished through generations. From the initial phone call to final delivery, Shutter Sweet Photography wants to bring their clients the best overall experience in the industry and they are doing just that. Some of the new products include hand-crafted custom-designed leather albums, framed acrylic prints, framed canvases, metal prints, metal murals and acrylic photo blocks. In addition to the printed artwork, they're offering a custom gallery app for mobile devices that can be shared with anyone!
Owner, Ashley Jones, knows that the industry is over-saturated with people who call themselves professionals, but may not deliver the best results. When starting Shutter Sweet Photography, Ashley's goal was to create a company that focused on the client and produced incredible work, quality products and excellent customer service. She wanted to take more than just a photograph - she wanted to create artwork with that "wow" factor for people to cherish. The creativity and vision Ashley brings to the company helps Shutter Sweet Photography differentiate themselves from other photographers in the industry.
Ashley has a background in graphic design so every custom-designed album, save-the-date card or booklet, guest sign-in book, reception gallery card, etc. stays in house and is designed from scratch. The end-product is always in mind when shooting so there is a seamless workflow. There are no templates and no outsourcing. "It's important for us to maintain as much control as possible in the process to ensure that the quality is not lost and we're able to deliver exactly what the client wants - something unique that captures and represents them well," says Ashley.
As Shutter Sweet Photography has expanded their team over the past year, they have only added to the pool of talent. With a new photographer and two new assistants, Shutter Sweet Photography is growing and continuing to provide meaningful and creative artwork for clients all over. They had a presence in recent bridal shows at the Fox Theater and Cobb Galleria Center. Check out their blog and facebook page for upcoming events - rumor has it that they're going to be offering photography classes soon!