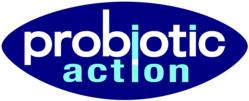 Miami, FL (PRWEB) March 25, 2013
Later last week CBS 2 Chicago reporters covered the ins and outs of probiotics and discussed the most common places to find them, and what items to buy to reap their benefits. Probiotic Action responded to the news and shares 5 new types of items that the public can now, or will soon be able to find containing the powerful germs.
As the article states economists project the probiotics industry to grow to 32 billion dollars by 2014. Nearly every day more companies are looking to include the healthy bacteria and that's why more products are adding the good bacteria. There are literally trillions of strains of probiotics some of which are becoming more common in beauty products like lotions, skin creams and cosmetics."
Fernando Perez of Probiotic Action explains that the benefit probiotics is that they not only reduce inflammation in the intestines when ingested, but also fight bad bacteria by consuming it along with other pollutants in the body and on the skin. Increased use of probiotics promotes good cell regrowth, fights off infection, and helps to harmonize PH Balance in the body. Having gained recent media attention, Probiotic Action shared industry insight on 5 new types of products now containing probiotics:
Dental Products: The good bacteria addition to dental products like gum, mouthwash and toothpaste serve as an excellent bad bacteria fighter.
Products Containing CFU's: CFU's or Colony Forming Units are group forming good bacteria that are known to have the same benefits of anaerobic probiotics.
Pizza Crust: Companies like the Naked Pizza, as well as homemade pizza crusts are known to contain healthy pre and probiotics.
Candy: Chocolate bars from Attune foods include probiotics as well as healthy antioxidants
Beauty Products: Probiotic Action uses water activated bacteria that live on the skin, eating away bad bacteria, dirt and oil that causes acne.
Probiotic Action is an advanced adult acne treatment that uses a topical probiotic containing the "good bacteria" that is naturally found on healthy human skin. By using probiotics, Probiotic Action is an effective treatment that restores the normal bacteria content on skin. Probiotic Action will successfully clear skin when used as an adult acne treatment while protecting skin against bad bacteria, free radicals, and pollutants.
#####