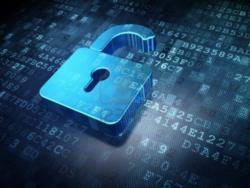 The Host Group is a premier international web hosting service provider that offers cutting edge hosting solutions and full service website design
Phoenix, AZ (PRWEB) March 22, 2013
The Host Group management announced late Tuesday it has launched a complimentary service for data migration between servers on most hosting platforms for all new incoming customers.
The increasing competitive nature of the hosting marketplace is creating a need for small businesses owners to seamlessly move their infrastructure between providers and a wide variety of platforms.
The Host Group CEO Doug Davis explained, "By offering our clients a complimentary service to significantly ease the transition process while keeping costs low, The Host Group can deliver additional data migration services with added customer support."
Although The Host Group is currently offering this as an added service to incoming end users and small business. Management stated that it will also offer premium options under some circumstances.
"This seamless database migration service gives the customer the freedom to move up to dozens of website database, or even physical servers, between outside providers for free," said The Host Group founder and CEO Doug Davis. "This service was inspired not just based on our own experience doing database migrations between servers, but based on feedback from many of our clients who have expressed a need to either migrate or extend their existing sites from one platform to another."
When a small business owner or personal client of The Host Group needs to move their existing data from one server to another, The Host Group supports migration of all major Linux operating systems on physical or cloud servers. Since 1998, The Host Group has been consistent in providing reliable up-time and seamless website migrations, in addition to their arsenal of hosting and design options.
The Host Group is a premier international web hosting service provider that offers cutting edge hosting solutions and full service website design, easy online store tools and plenty of extras to get a business up and running online.
The Host Group specializes in dedicated server hosting and 99.999% up-time and has been favorably reviewed as one of the most reliable hosting and VPS providers in the United States & Canada.
If a website owner needs assistance with putting together complex server clusters, database replications, or large backup solutions, The Host Group is the obvious choice for business of all sizes.
Regardless of the size of the website, The Host Group has the experience with hosting simple one page sites or more advanced clusters that operate under load balances and several dedicated servers.
For more information, simply visit http://www.thehostgroup.com, or contact Doug Davis directly at 1-800-537-9414