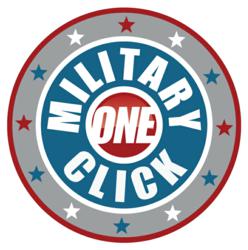 "The legislation could have some impact on the overall number of furlough days, but no decisions have been reached, especially since the legislation hasn't been signed into law," Pentagon spokeswoman Navy Cmdr. Leslie Hull-Ryde
Washington DC (PRWEB) March 23, 2013
By Danielle Gamiz
Military tuition assistance programs are off the chopping block and plans to furlough civilian government employees will wait another two weeks, as a result of legislation passed this week by Congress.
These plans came out of a spending bill passed Thursday by the U.S. House of Representatives and a similar measure passed by the Senate on Wednesday in an effort to create a short-term budget for the remainder of the 2013 spending year.
Pending President Obama's signature, the House bill would restore the military's tuition assistance programs, which offer educational support for armed forces soldiers, sailors, marines, guardsmen and airmen.
Tuition assistance program incentives include up to 100-percent reimbursement for college courses taken during off-duty hours. About 300,000 service members used the programs last year.
The military had suspended the programs in an effort to save up to $300 million in light of automatic spending cuts, which started earlier this month. The suspension would have affected military personnel seeking financial assistance for classes in the summer and fall.
These were part of broader cost-saving measures known as sequestration — $85 billion in mandatory agency spending reductions this year, including $42.7 billion in cuts for the military alone.
Also this week, Pentagon officials put off sending furlough notices to civilian employees until the department has a chance to analyze how this week's pending legislation will affect the Defense Department.
Department officials said Thursday that furlough notices are now slated to go out around April 5. There is still no final word on how many employees could be affected or how many days they would be forced to take.
"The legislation could have some impact on the overall number of furlough days, but no decisions have been reached, especially since the legislation hasn't been signed into law," Pentagon spokeswoman Navy Cmdr. Leslie Hull-Ryde said in a news release Thursday.
She went on to say that the number of furlough days at this point remains at 22.
MilitaryOneClick also announced on Friday, March 22, 2013 the launch of their new "Sequestration Headquarters"- a one stop shop for the latest news, resources and information regarding sequestration.http://militaryoneclick.com/sequestration-headquarters/
MilitaryOneClick is a Federally Registered Woman Owned Business, Military Spouse Employment Partner through the Department of Defense and a Top 2011 Military Start Up by Inc. Magazine. MilitaryOneClick is operated by military spouses and civilians stationed throughout the country providing the best resources in one click.
Please visit http://www.militaryoneclick.com for more information or email support@militaryoneclick.com