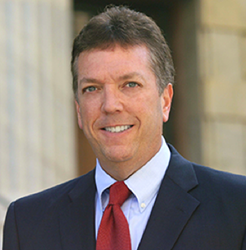 There was concern enough with failures of the Riata insulation to recall it. If the FDA is concerned about the Durata lead, then consumers need to be concerned, too."
Tampa, FL (PRWEB) March 23, 2013
Consumer Lawyer Kendall Almerico provides his comments on a New York Times report that the FDA has sent a strong warning letter to medical device manufacturer St. Jude Medical in which the governmental agency threatened to fine or take other punitive actions against the company for failing to address safety concerns about a widely used heart device component. Almerico notes that a malfunctioning Durata lead, a component that connects an implanted defibrillator to a patient's heart, could lead to serious injury or death in a defibrillator patient.
"It appears that about 350,000 patients have been implanted with the Durata lead and another St. Jude product, the Riata ST Optim, that uses a similar insulation to what the FDA was concerned about," Almerico said. "There was concern enough with failures of the Riata insulation to recall it. If the FDA is concerned about the Durata lead, then consumers need to be concerned, too."
Almerico notes that the New York Times reported that the FDA was unhappy that St. Jude had not provided evidence of steps it had taken to correct problems from an agency report that raised concerns about the Durata defibrillator lead, particularly after the Riata recall involving a defibrillator lead with similar insulation. Almerico is particularly troubled by the Times report that medical specialists have raised concerns about the insulation used to seal the Durata's electrical wires. Although the Times reports that St. Jude Medical insists the Durata defibrillator lead is safe in its February response to the FDA, Almerico says, "It would be almost unheard of for a manufacturer to come forward and admit their product was dangerous, even if it was severely injuring or killing people."
Almerico also finds it interesting that the news report states that the FDA had determined that the Durata defibrillator lead was "misbranded" and that St. Jude had not made required reports promptly about possible malfunctions of the Durata lead that might have resulted in deaths or serious injuries. "There is some suspicious behavior going on here," Almerico notes. "And it appears the FDA has had enough of it."
Even investors are wary of St. Jude's pending legal problems, according to Motley Fool in a March 14, 2013 article. The popular investing site reports that St. Judes has "gotten into legal hot water over its defibrillator leads recently" and that investors may be concerned about the FDA Durata warning, suspecting that the FDA could recall them if problems persist. As Motley Fool noted, "St. Jude promoted the Durata as the replacement to the recalled Riata leads, making this an unsettling trend at the company."
Almerico has released a video on his consumer website RightsForConsumers about the Durata lead issues. Almerico suggests that any person who has had a defibrillator implant find out from their surgeon whether a St. Jude Durata lead or a St. Jude Riata ST Optim lead was implanted. If so, Almerico strongly suggests seeking the advice of an attorney who handles St. Jude Durata lead or St. Judge Riata ST Optim lead claims.
Sources:
http://www.nytimes.com/2013/01/16/business/fda-expresses-concern-to-st-jude.html?_r=0
http://www.fool.com/investing/general/2013/03/14/boston-scientific-vs-st-jude-is-either-stock-worth.aspx
http://www.fda.gov/downloads/AboutFDA/CentersOffices/OfficeofGlobalRegulatoryOperationsandPolicy/ORA/ORAElectronicReadingRoom/UCM343823.pdf
http://www.fda.gov/MedicalDevices/Safety/AlertsandNotices/ucm314930.htm