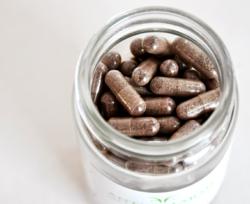 Supply of quality deer antler velvet has always been limited.
Los Angeles, California (PRWEB) March 25, 2013
NFL linebacker Ray Lewis denied it. Professional golfers Vijay Singh and Bob Charles admitted it. University of Alabama football players kept quiet.
When media stories of athletes' usage of deer velvet supplements surfaced earlier this year, it was the first time most people had ever heard of deer antler velvet. With the surge in publicity came a surge in sales, with some deer velvet manufacturers reporting four to five times as many sales as the year before. Many nutritional supplement retailers were completely sold out.
"Due to the recent interest in deer antler velvet products, the supply we had on hand was not enough to meet the demand," said Eric Knight, a representative of Antler Farms, a leading producer of premium deer antler velvet. "We started a wait list and began processing more deer velvet immediately."
According to Knight, Antler Farms has since fulfilled all of its backorders and has supply readily available for new customers.
"Supply of quality deer antler velvet has always been limited," said Knight. "There is an annual cycle of deer antler growth. You can't just grow more antler at will."
Male deer grow antlers each year in preparation for the mating season. For use as a nutritional supplement, antlers must be removed about two months into their growth stage. At this time, the soft antlers are full of nutrients, before significant calcification occurs.
Once removed, deer antler velvet can be stored frozen until it is further processed for sale. Deer are not killed for their antler. Rather, the incentive for deer farmers is to breed and raise the healthiest deer, which in turn produce the highest grade deer antler velvet.
Most of the high quality deer velvet in the worldwide market is sold to Asia, where it has a long history of use in medicine. Asian buyers know what to look for in deer velvet and are willing to pay for the best stock. The United States is just beginning to understand and accept the use of deer antler velvet as a nutritional and sports supplement.
Antler Farms is home to a robust herd of red deer in the rolling hills of New Zealand. Their deer antler velvet is processed using techniques that are more labor intensive and more time consuming than conventional methods. 
"There are so many low grade products out on the market. But we'd rather do it right than do it fast," Knight said. "We start by raising naturally healthy deer and we harvest the deer antler velvet at the peak of potency. We only use high grade parts of the antler and we process it carefully to ensure all the vital nutrients are maintained. In the end, our product has the highest concentration of active ingredients which means quicker results, more improvements, and greater benefits."
Deer antler velvet is believed to stimulate the body's own systems to protect, strengthen and restore functions that are out of balance. Furthermore, modern scientific research indicates that deer velvet antler can help increase muscular strength, increase endurance, and assist in recovery.
"I don't think the deer velvet industry will ever see that kind of widespread press again. We have an audience now that we've never had before. The market has grown tremendously," Knight said.
Knight noted that Antler Farms' active clients were not affected by the sudden demand because their orders were already accounted for. The shortage only meant that new customers had a bit of a wait.
"I am as excited to ship out orders as our customers are to receive them," Knight said. Knight stated that within a couple of months, he expects to hear back from new customers about the positive changes they've experienced.
It will be worth the wait.
ABOUT ANTLER FARMS
Antler Farms is the leading manufacturer of 100% pure deer antler velvet. Made in the rolling hills of beautiful New Zealand, Antler Farms deer antler velvet is the highest quality deer velvet supplement in the world.
Visit http://www.AntlerFarms.com for more information.